Scaling UP! The podcast for water treaters by water treaters.
• Introduction and Welcome
• Announcements/ Updates in the industry
• Catalyst
• Interview/Presentation
• Pinks and Blues
• Wrap up
This was really the first episode of Scaling UP!  Even though it is Episode #2.  The first episode was simply a placeholder to allow me to get the Podcast registered on iTunes and Stitcher and also get the website up and running.  It was for this "real" episode that I purchased items to actually have a sound studio to record in.  Many of you wrote in to tell me how much better I sounded on episode 2 than episode 1.  This is for a few reasons:
Research
I did a lot of research before recording the second episode.  This included reading post, watching YouTube (I love YouTube,) exploring around with the sound software and purchasing a good condensing microphone.  Many of you asked which microphone I am using.  It is called the Samson Meteor.  I read on several reviews that it was almost indistinguishable from many other more expensive microphones.  A top rated podcasting microphone was ten times more expensive than the Meteor and the Meteor got a better review!  If you are curious, I bought it from Amazon (as I do most things).
During this episode, we talk about the Association of Water Technologies,  AWT and the Certified Water Technologist designation, CWT.  I mention the booklet that helps guide you through the CWT process, here it is: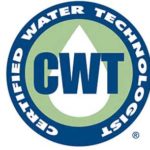 I also mention the corrosion coupon guidelines from AWT, here that is: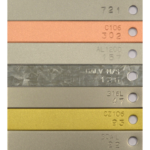 I hope you enjoy the Podcast.  I am having a lot of fun with it.
Links Mentioned:
Association of Water Technologies (AWT)
Certified Water Technologist (CWT) Application Handbook
AWT – Standards for Corrosion Rates