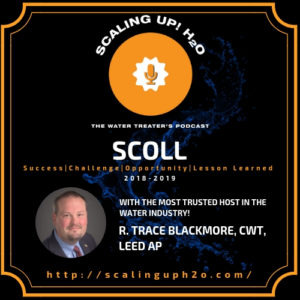 S-C-O-L-L
Success:
39 shows this year
Jumped from 5000 to 9000 subscribers
Started the weekly format
Challenge:
Need more material for the weekly format
Had to change my production routine to accommodate the weekly format
Switch podcast hosting server because we were so popular
Opportunity:
Asked to speak in China
Enhancing the website to make it easy for listeners to use
Meeting so many people from the podcast
Lessons Learned:
The vision I had for the podcast has changed so much since April 2018
– 2 people on staff
– Monthly to weekly
– Practice makes better (listen to episode #1)
What I have done personally this 2018:
Read (listened to 44 books)
-Implemented at least one thing from each of them
Joined a mastermind group
Personally, reached out to people that I want to meet and ask them to meet
-David Marquet
-Jesse Itzler
Started working with a trainer and start really paying attention to what I eat
– Being diabetic
– Possibility of coming off medication
Helped 4 companies be better at treating water
– Took what they already know and had and taught them how to use it better.
– Reading P and L balance sheet and cash-flow statement
Received thank you about how much more profitable they are and happier the people in their company are
Spoken at 6 events this year
Asked to serve as chair of the BTO (Building Trade Organization) within BOMA GA
– This really is a first
I started working with kid at my church
– Camp
Hearing from so many scaling up listeners about how this show motivates them
2019  The forecast (quantum run) 
5G will start taking over our networks
GM will release their seal driving cars
Game of thrones Season 8
Harley Davidson will release there first electric motorcycle (livewire)
Volvo will on release new car models' electric motors
Foldable phones will make a comeback
The internet will overtake TV in terms of minutes consumed
An economic recession
Star Wars Episode 9
Timestamps
What 2018 meant for this show? [0:00:12]
How we started [0:02:24]
SCOLL [0:03:12]
Water Expo Opportunity [0:08:47]
Enhancing the website [0:09:22]
Achievements [0:13:03]
Multitasking is a NO [0:16:10]
MasterMind Group [0:17:31]
Transit [0:27:29]
Predictions for 2019 [0:29:27]
Quotes
"Ultimate Goal: Make this industry better!" – Trace Blackmore
"I hope you take a couple of moments. Think about how your going to be better for 2019." – Trace Blackmore
"What are the accomplishments in 2019 year that can allow you to be better. And celebrate it when you get it done!"  – Trace Blackmore
Quotes
029 The One with the Submarine Captain
056 The One with The Building Engineers Perspective
Scaling UP! H2O Resources Page
The seven Habits of highly effective people
Thanks for a wonderful year and thanks for helping get 2019 started off great.
See you next year folks !