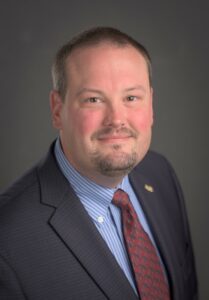 Trace Blackmore, CWT, LEED AP, the host of Scaling UP! H2O, is the CEO and founder of Blackmore Enterprises, an industry leader providing water treatment consultation and services to industrial and commercial customers in Metro Atlanta.
Trace has more than 25 years of experience working in water treatment, and was the 2020 recipient of the Ray Baum Memorial Water Technologist of the Year Award, recognizing "outstanding entrepreneurial spirit and contributions to the field of water treatment." Trace is the former President of and current Teacher at the Association of Water Technologies (AWT). If ever you are at an AWT event, you'll likely see Trace's name appear as the instructor of any Math courses offered. Yes, he's a passionate math nerd.
Trace's goal for the Scaling UP! H2O podcast is for it to be a free educational resource for water treaters, by water treaters so we can "Scale up our knowledge so we don't scale up our systems" across the entire water treatment community. The podcast has become increasingly successful over the past five years and he is grateful to his guests for sharing their expertise and to the listeners who submit show ideas so each quarter the podcast improves and best serves its listeners.
"I want to motivate water treaters to reach out, to get better, and push themselves to always be learning." – Trace Blackmore
Blackmore Enterprises, Inc. | Industrial Water Treatment Company