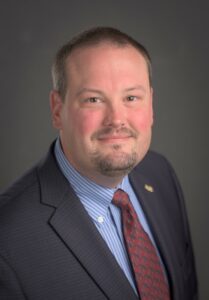 Trace Blackmore, CWT, LEED AP, the esteemed CEO and founder of Blackmore Enterprises, a distinguished industry leader providing exceptional water treatment consultation and services to industrial and commercial customers in the vibrant hub of Metro Atlanta.
With an unwavering focus on optimizing heat transfer systems, Trace's clientele encompasses both commercial facilities relying on water for heating and cooling, as well as industrial facilities engaged in the production and manufacturing of goods. Acknowledging the vital role of water as the most efficient heat transfer medium on our planet, Trace's expertise lies in ensuring water treatment processes remain highly efficient, enabling its repeated utilization. This not only translates to significant operational cost savings for his clients but also reflects his commitment to responsible and sustainable stewardship of our planet's most precious resource – water.
With an illustrious career spanning over 25 years, Trace's achievements have earned him the prestigious 2020 Ray Baum Memorial Water Technologist of the Year Award, a testament to his outstanding entrepreneurial spirit and invaluable contributions to the field of water treatment. Furthermore, he has served with distinction as President at the Association of Water Technologies (AWT) and currently holds the esteemed position of instructor for Mathematics courses at AWT events.
Beyond his professional endeavors, Trace is the visionary founder of The Rising Tide Mastermind, a transformative platform catering to CEOs, CFOs, and key business professionals, aiming to elevate their personal and professional trajectories. Through powerful weekly Mastermind meetings, participants benefit from Trace Blackmore's coaching and the wisdom of his seasoned leadership team, propelling them toward unparalleled growth and success.
Additionally, Trace demonstrates an unwavering commitment to knowledge sharing through his role as the esteemed host of the Scaling UP! H2O podcast, the leading podcast for professionals in the industrial water treatment industry. Scaling UP! H2O features groundbreaking weekly podcast episodes and daily digital content across social media platforms. Garnering over 10,000 weekly downloads and ranking in the top 3% of all podcasts globally by Listen Notes, Scaling UP! H2O serves as an invaluable free educational resource, equipping water treaters with the insights they need to "Scale up our knowledge so we don't scale up our systems."
As of March 2023, The Scaling UP! H2O Academy has successfully published over six courses and 300 videos, further empowering water professionals in their pursuit of knowledge. Trace Blackmore, the visionary host, personally leads each video course at the Academy, underscoring his dedication to providing water professionals with exceptional resources for their continuous growth.
To request a podcast interview or for other media-related inquiries, please contact Executive Podcast Producer, Corrine Drury, at
corrine@blackmore-enterprises.com