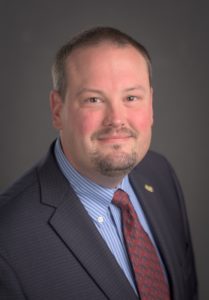 Trace Blackmore, CWT, LEED AP is the host of Scaling UP! H2O.
Trace was the president of The Association of Water Technologies (AWT)  in 2011, serves as the currently serves as chair of AWT's Education Committee, presents papers every year at AWT's annual conferences, the 2020 winner of the Ray Baum Memorial Award, and is the familiar host of quarterly online networking events for water treaters called "The Hang".
Trace is a recognized trainer and facilitator with over 25 years of water treatment experience. He brings these skills and experience to each episode.
"My father used to tell me that the day you don't learn something in water treatment is the day you need to quit," Trace says. "That's why I created the Scaling UP! H2O podcast."
"I want to motivate water treaters to reach out, to get better, and push themselves to always be learning." – Trace Blackmore
Blackmore Enterprises, Inc. | Industrial Water Treatment Company