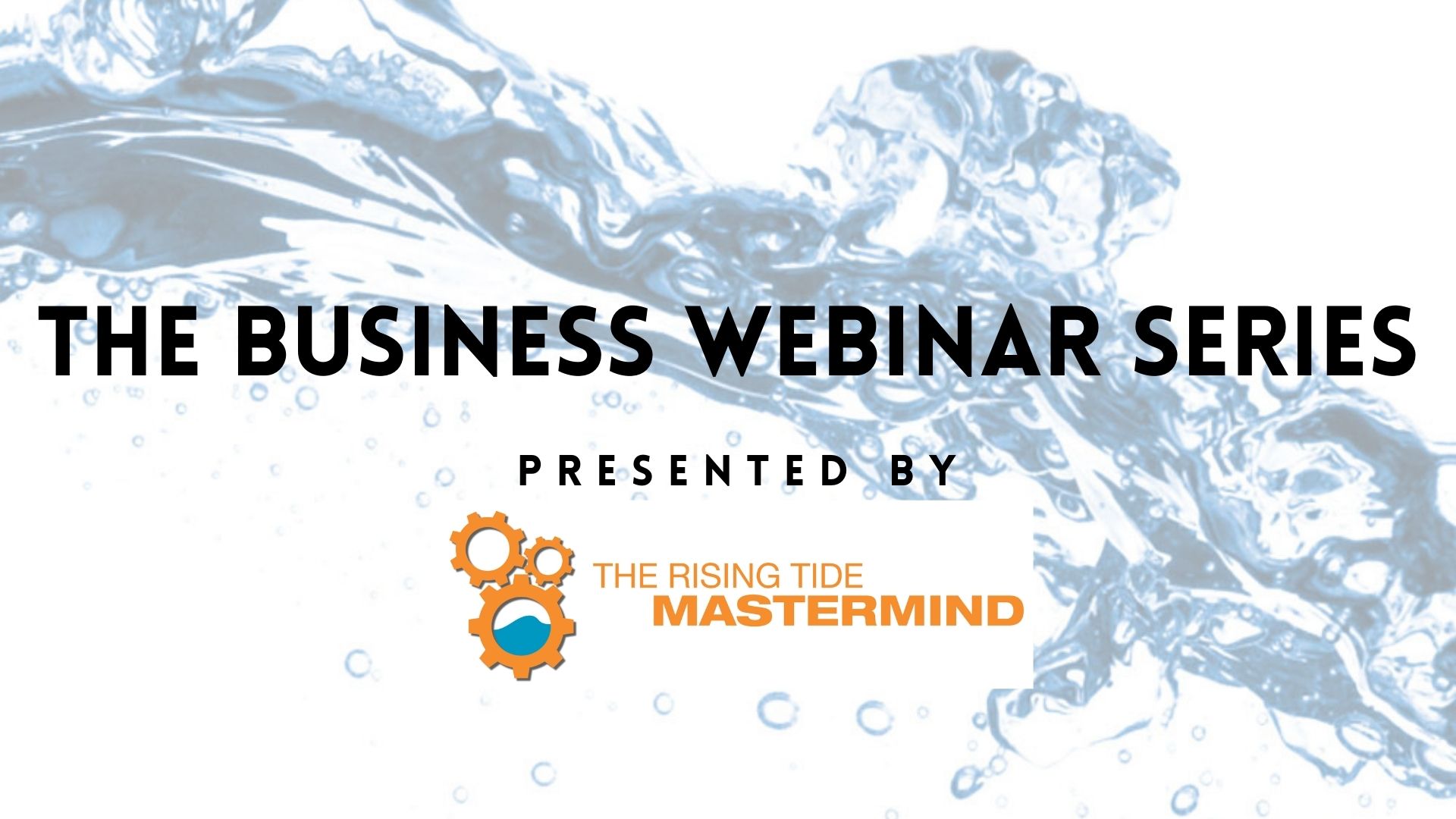 There is so much to know when you own a business.  And the fact is you don't know what you don't know.  That's why putting yourself into situations to help you uncover what you don't know (or need to know better) is key to running a successful business.
The Rising Tide Mastermind is here to bring you the Business Webinar Series- designed to give you information, techniques, and action items to take it to the next level.
All webinars are held from 11 a.m. – 1 p.m. EST.
May 28 with Adam Lean, founder of the CFO Project for  "How to improve the Revenue & Profit in your business in 30 days without stress and overwhelm"
Adam will cover:
The main problems that are preventing business owners from making more revenue and profit
The 10 numbers that all business owners must track to improve revenue and profit
How to actually make progress and truly improve your revenue and profit
You will leave the session with specific next steps, as well as downloadable templates, that you can use to start improving revenue and profit within the next 30 days.
Register NOW by clicking HERE!
October 29 with Michael Warady as he shares our best next steps for us as business owners and how to create an exit plan for retirement.
According to the California Association of Business Brokers, retiring Baby Boomer business owners are expected to sell or pass on $10 trillion worth of assets over the next two decades, currently held across 12 million private businesses. As water treatment business owners begin to think about retirement, it is important that these individuals have a full understanding of the options available to them, as well as the various steps they can take to prepare themselves for their eventual exit.
This conversation will cover the basics of what buyers look for in a business, how to prepare your financial documents, the various ways to value your business, and what options are available to owners as they seek to find a new owner for their business and legacy.
Registration link coming soon.