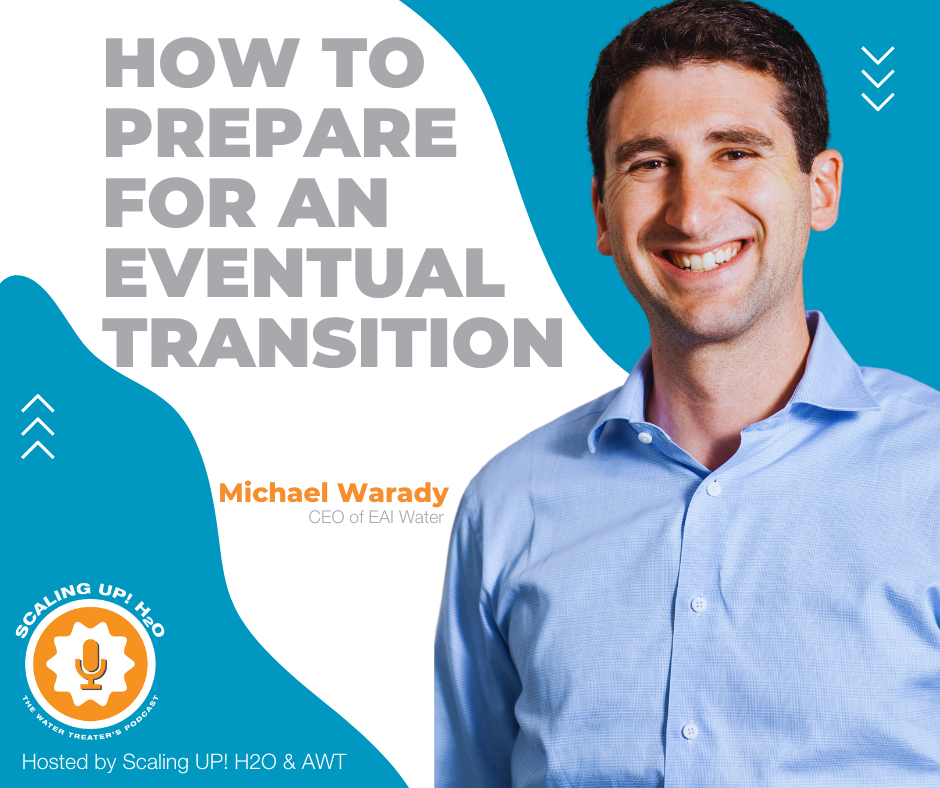 There is so much to know when you own a business.  And the fact is you don't know what you don't know.  That's why putting yourself into situations to help you uncover what you don't know (or need to know better) is key to running a successful business. On October 29, 2021, The Rising Tide Mastermind brought you the Business Webinar Series – designed to give you information, techniques, and action items to take it to the next level.
Michael Warady shared the best next steps for us as business owners and how to create an exit plan for retirement.
According to the California Association of Business Brokers, retiring Baby Boomer business owners are expected to sell or pass on $10 trillion worth of assets over the next two decades, currently held across 12 million private businesses. As water treatment business owners begin to think about retirement, it is important that these individuals have a full understanding of the options available to them, as well as the various steps they can take to prepare themselves for their eventual exit.
This webinar covered the basics of what buyers look for in a business, how to prepare your financial documents, the various ways to value your business, and what options are available to owners as they seek to find a new owner for their business and legacy.
You can watch this exciting webinar at scalinguph2o.com/BusinessWebinar.