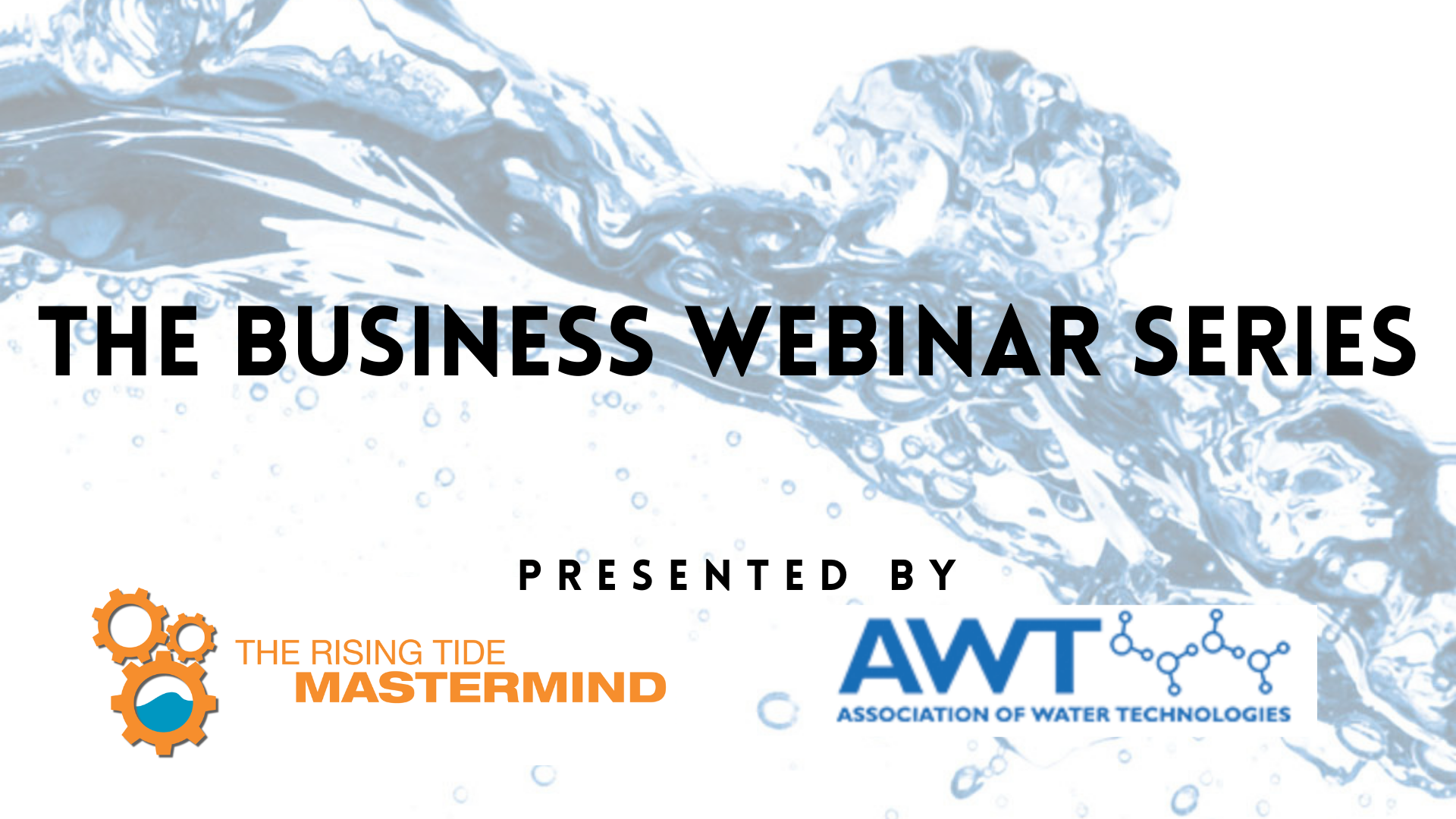 There is so much to know when you own a business.  And the fact is you don't know what you don't know.  That's why putting yourself into situations to help you uncover what you don't know (or need to know better) is key to running a successful business.
That's why the Rising Tide Mastermind is partnering with the AWT to bring you the Business Webinar Series.  This series is designed to bring you information, techniques, and action items to take it to the next level.
All webinars will be held from 11 a.m. – 1 p.m. EST.
January 29 with CEO Sensi, John Fenton as he shares his top business leadership principles with us in 5 Myths About Great Leadership. In this session, we will explore five myths and five truths about great leadership and why mastering leadership is so important.  From my over 40 years of leadership experience, I have experienced and witnessed the good, the bad, and the ugly when it comes to great leadership and I will share some leadership tips as well as some traps, and how to avoid them.  This will be an interactive session including some simple methods you can put into action right away.
Register NOW by clicking HERE!
March 26 with Tim Fulton, the master of small business, as we learn all about "Smart Growth. How to Determine if Your Business is Ready For Growth?" Not every small business is ready for growth. In this session, Tim Fulton will share the best indicators of growth companies, how to determine the healthiest rate of business growth, and what are the barriers to healthy growth. Registration link coming soon!
May 28 with Adam Lean, founder of the CFO Project for  "How to improve the Revenue & Profit in your business in 30 days without stress and overwhelm" Adam will cover:
The main problems that are preventing business owners from making more revenue and profit
The 10 numbers that all business owners must track to improve revenue and profit
How to actually make progress and truly improve your revenue and profit
You will leave the session with specific next steps, as well as downloadable templates, that you can use to start improving revenue and profit within the next 30 days. Registration link coming soon.
October 29 with Michael Warady as he shares our best next steps for us as business owners and how to create an exit plan for retirement. Registration link coming soon.