Episode 38: Show Notes.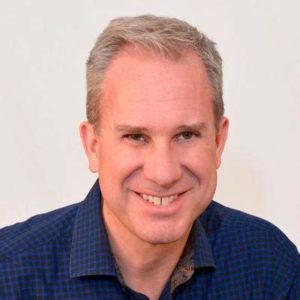 Being a water treater, that's easy… Well, maybe not.  However, I have found it easier than running my own business.  As with everything, you don't know what you don't know.  So, when I learn something, that I didn't know, and it works, I want to share it with you.
 About 3 years ago, we started using a program at my company called EOS, The Entrepreneur Operating System.  This system was introduced in a book called Traction by Gino Wickman.  Gino explains that EOS is like an operating system you would use for you computer, like Windows.  Your company is the program that will run on that operating system, like Word (yes, I am a PC guy.)  The EOS system has five books within the series.  On today's show, we have the author of the second book in the series "Rocket Fuel," Mark Winters.  Mark is one of the best facilitators of the EOS system out there!  He explains EOS and how different people in our company have different talents.  By properly utilizing these talents we can energize our company with "Rocket Fuel" to get to the next level and beyond.  Please join me for my interview with Mark Winters.
Links Mentioned in Today's Episode:
Rocket Fuel Tools: https://www.rocketfuelnow.com/category/resources/
Visionary/Integrator Assessments: http://blastoff.rocketfuelnow.com/quiz/
Mark C. Winters on LinkedIn: https://www.linkedin.com/in/markcwinters
Rocket Fuel Video: https://youtu.be/-YRGZfzyk8M
Rocket Fuel the Book:  https://scalinguph2o.com/rocketfuel
Traction the Book: https://scalinguph2o.com/traction
Get a Grip the Book: https://scalinguph2o.com/getagrip
How to be a Great Boss the Book: https://scalinguph2o.com/greatboss
What the Heck is EOS: https://scalinguph2o.com/whatiseos
Leaders Eat Last: https://scalinguph2o.com/38book1
Essentialism: https://scalinguph2o.com/38book2
The Millionaire Next Door: https://scalinguph2o.com/38book3