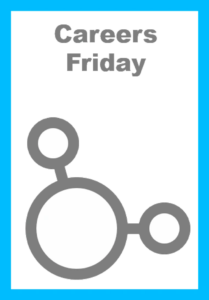 We are wrapping up our special series for Industrial Water Week. Today's episode is all about careers! Which means we are celebrating YOU – the fine people within the noble Industrial Water Treatment profession. Thank you to each of you that sent in clips of your kids telling us what you do. If anything, we've learned that what we do isn't the easiest to explain.  
Join me as we celebrate: Water Management Specialists, Technical Support Engineers, Application Engineers, Business Development Managers, Accountants, Supply Chain Managers, Management, Administrators, Marketing Specialists, Accounts Receivable, Accounts Payable, Human Resources, and many more!     
Don't forget to use the hashtag #IWW20 and post a picture of your water cake! We would also love to hear how you got into the water treatment industry.    
Be sure to check out our new Scaling Up! H2O shop to see our new water treatment merchandise. 
Timestamp:
Water treatment careers [01:55] 
The importance of mentorship in the water treatment industry [03:45] 
Industrial Water Treatment Jeopardy [04:37] 
Doctor H2O [06:55] 
Scaling Up! H2O Shop [17:35] 
Our kid's explanations of what we do as water treaters [18:20] 
Closing Industrial Water Week 2020 [20:30] 
Links Mentioned: