The Other One with Mark Lewis
 The most 2nd requested guest in Scaling UP! History! (Mark was the one doing all the requesting this time too)
Episode 34: Show Notes.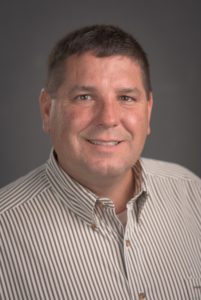 Today on Scaling UP! we re-welcome Mark Lewis, CWT.  On this episode, Mark takes the interviewer position and asked me questions.  As different as this experience was, I found it very interesting to be on the other side of the mic.
Mark also joins me for a Pinks and Blues session, that I'm sure will not be forgotten anytime soon.
Please enjoy my interview with Mark Mark's interview with me…
Topics on the Show:
 0:09 – Introduction
1:46 – Begin interview with Mark
2:30 – Mark's opinion of Scaling Up
6:25 – Where does Trace find the time for Scaling Up? / The inspiration for Scaling Up
14:43 – What has been the one comment about Scaling Up has made you the proudest?
17:11 – Mark's opinion of the benefits of CWT Certification
19:59 – What topics would Trace like to cover on future episodes?
23:05 – Closed loops
26:06 – Filters on closed loop systems
29:41 – How do you determine the proper treatment program?
35:21 – Inspection tools
42:05 – pH and alkalinity
43:07 – Lightning Round with Trace!
43:15 – What are the last 3 books that you have read?
45:41 – If they made a movie about your life, who would play you?
46:19 – What would you tell yourself if you could go back in time to your first day as a water treater?
47:42 – if you could have a conversation with any person in history, who would it be?
48:21 – Pinks and Blues
48:49 – How do I know if my chiller is scaled?
52:28 – How would you know if your boiler is starting to get fouled?
54:51 – How do you know if you've had a softener upset?
56:58 – How can someone detect hardness leakage before the regeneration period?
1:00:06 – What is the difference between a sand filter and a separator?
1:04:56 – Is a sock filter/pleated filter better on a closed loop system?
1:07:56 – Closing statements
 Tweetables:
 18:00 – Are you a water treater with 15 years of experience, or are you a water treater that has been in the industry doing the same thing for 15 years? – Mark
 24:21 – Closed loops are the most neglected system in the water treatment portfolio. – Trace
47:19 – Write books, take notes, do whatever you need to do. Get all of the knowledge out of this man's head. – Trace on his father
52:16 – We've got to address all of our chemical issues chemically, and our mechanical issues mechanically.
53:36 – Your service doesn't start when you walk in. Your service starts as you're driving up, looking around.
Links Mentioned in Today's Episode:
AWT Technical Training Seminars: https://scalinguph2o.com/tt2018
CWT Exam Handbook – https://scalinguph2o.com/CWTExam
Low cost endoscope – https://scalinguph2o.com/scope
Test kit light – https://scalinguph2o.com/light
Association of Water Technologies – https://www.awt.org/
The Advantage: – http://amzn.to/2EdMKFb
The 5 Dysfunctions – http://amzn.to/2EP33oM
The Machine – http://amzn.to/2FZX6Vv
Turn the Ship Around – http://amzn.to/2C5Ywvl
Certified Water Technologist Certification – https://scalinguph2o.com/cwtinfo
Mark Lewis on LinkedIn – https://www.linkedin.com/in/mark-lewis-01a3b56/
✕
Get the Top 5 CWT Tips!
Working with those endeavoring to achieve this designation, I have learned a few things that they all did thereby helping them to succeed. This document is a list of those items that will help you get your CWT!