How To Troubleshoot With Reverse Osmosis and Why It Is A Miracle Process With Wes Byrne.
Episode 35: Show Notes.
Today on the show, we welcome one of the leading experts on the topics of reverse osmosis – Wes Byrne. Reverse osmosis (RO) is a relativ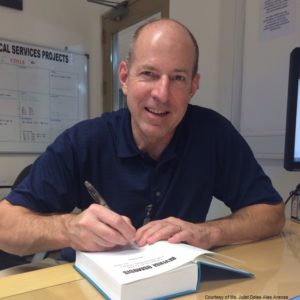 ely new technology whose applications are rapidly growing. Wes Byrne is the perfect guest to tackle RO as he has literally written the book on reverse osmosis titled: Reverse Osmosis: A Practical Guide For Industrial Users. Wes's book is a go-to guide in the industry and is hugely valuable to design and process engineers working for RO equipment manufacturers, engineering companies and those who are responsible for the operation of an RO system. Wes has been working with RO for forty years in the fields of design, engineering, field support, monitoring, piloting, troubleshooting and new product development. His forte, however, is fixing troublesome RO units. In this episode, Wes explains what RO is, what we should be looking for in order to troubleshoot and why RO is a miracle process for today and the future. [0:03:05.0]
Key Points From This Episode:
Find out how Wes got into the RO industry. [0:02:20.0]
Wes explains exactly what reverse osmosis is. [0:05:36.0]
What type of applications require reverse osmosis. [0:06:43.0]
Examples of pre-treatment for the RO unit. [0:10:42.0]
Indications of when to clean to RO system. [0:13:10.0]
Discover how reverse osmosis works. [0:13:24.0]
How long should a RO membrane typically last? [0:14:50.0]
Wes shares his basic troubleshooting tips. [0:16:50.0]
The craziest things Wes has seen in his RO experience. [0:22:00.0]
Learn more about the RO cleaning process. [0:23:17.0]
Wes's advice for anyone trying to learn more about RO. [0:25:58.0]
The exciting new innovations taking place in RO. [0:27:15.0]
How will RO help us with the water crisis leading into the future? [0:29:12.0]
Why a failed RO system is not to blame for problems. [0:31:15.0]
And much more!
 Tweetables:
 "RO gives us the ability to take a previously unusable water stream and turn it into something very valuable." — Wes Byrne [0:29:12.0]
 "RO, in my mind, is a miracle process that just keeps expanding in the world of water." — Wes Byrne [0:30:43.0]
Links Mentioned in Today's Episode:
Reverse Osmosis: A Practical Guide For Users by Wes Byrne – https://scalinguph2o.com/robook
Wes Byrne Consulting – http://www.diwater.net/Water-Treatment-Consulting.html
Wes Byrne on LinkedIn – https://www.linkedin.com/in/wes-byrne-1358604/
Pure Water Cloud – http://purewatercloud.com/
✕
Get the Top 5 CWT Tips!
Working with those endeavoring to achieve this designation, I have learned a few things that they all did thereby helping them to succeed. This document is a list of those items that will help you get your CWT!