Life Lessons About Leading When You Are Not In Charge with Clay Scroggins
Episode 36: Show Notes.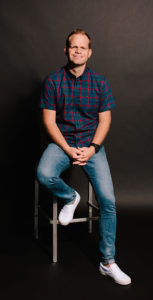 My guest today is one of the pastors of my church, Clay Scroggins.  Clay wrote a book called "How to Lead When You're Not In Charge, Leveraging Influence When You Lack Authority."  The book is unique in several ways, it is the story of how he began to lead when he wasn't in charge and, the reason that really caught my attention, it is a book written for all of us.  Not just the leaders who are already in charge.
The wisdom in this book will allow you to start taking charge of things that you may not even realize you are in charge of.  It will help you stand out and grab the attention of those who are in charge.  Simply put, this book will help you advance your position regardless of where you are in the organization.  As Clay says so very well, "you don't have to have authority of something to be in charge of something."  All of this being said, Clay is a pastor so there is some scripture in this book.  He draws reference from the bible to help explain his ideas.  If you don't like that part, don't let that bother you because the "nuggets of gold" you will find in this book are ones that I have never seen presented to an audience other than existing leaders.  Folk's this book will help your career and your relationship with your boss!
Please enjoy my interview with: Clay Scroggins.
BTW, I mention a lot of books on my show.  Chances are, you listen to this podcast while driving.  So why not read that way?  Try Audible!, It's safer.  It is also the only way I can read all these books with my job demands.  Learn something in your windshield time, try Audible today!  https://scalinguph2o.com/audible
Links Mentioned in Today's Episode:
Clay Scroggins online: https://clayscroggins.com/#home
Clay Scroggins on LinkedIn – https://www.linkedin.com/in/clay-scroggins-5106a16
North Point Community Church: http://northpoint.org/
The Andy Stanley Leadership Podcast: https://andystanley.com/podcasts/
How to Lead When You're Not in Charge: Leveraging Influence When You Lack Authority: https://scalinguph2o.com/howtolead
How to Lead When You're Not in Charge Study Guide: Leveraging Influence When You Lack Authority: https://scalinguph2o.com/howtoleadworkbook
How to Lead When You're Not in Charge Study Guide with DVD: Leveraging Influence When You Lack Authority: https://scalinguph2o.com/howtoleaddvd
Predictable Success: Getting Your Organization on the Growth Track–and Keeping It There: https://scalinguph2o.com/36book1
Mo' Meta Blues: The World According to Questlove: https://scalinguph2o.com/36book2
The Tech-Wise Family: Everyday Steps for Putting Technology in Its Proper Place: https://scalinguph2o.com/36book3