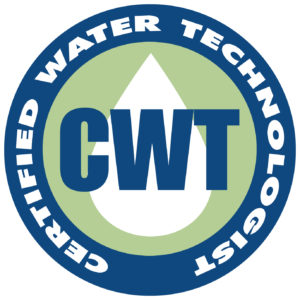 On this year's last episode of Scaling UP!, we will be talking again about the Certified Water Technologist Designation, CWT.
I was only planning on doing 2 shows on the CWT, but with getting so much response from the Scaling UP! Nation!, I decided to do one more.
Timestamps:
A review of the last few weeks on the CWT. [1:52]
Do I need to be a AWT member to become a CWT? [5:20]
Is there a cost difference between in-person and remote examination? [6:05]
What is a passing score on the CWT exam? [6:43]
Can I use the CWT logo when I get certified? [7:02]
Standardize test tips. [8:23]
Helpful links to navigate the CWT process. [19:53]
Sharing with your successes and challenges with your peers. [21:37]
More questions. [23.02]
Solve the problem about not having good light during running your tests. [23:43]
Closing comments. [24:46]
Take the CWT Challenge:
If you are going to be in this industry, why not be the best in this industry?  I challenge you to start on the journey to getting your CWT.  You may not get it tomorrow and it may be 5 years from now.  The point is you are on your way to getting it.  You've started.  And one thing is for sure, you will never finish anything you never start.
On last week's episode I asked you to go to the Scaling UP! Nation's Linked IN page and let everybody know the date you will take the exam.  If you haven't done that, I urge you to do so.
Be sure to sign up for the 5 tips to help you with the examination. https://scalinguph2o.com/cwt.
Making your job easier:
The mechanical is usually a place that has horrible light.  Our tests results are based on interpretation of color changes that require good light.  If you don't have good light where you are, bring the good light with you.
We have solved this issue with a small, portable and cost effective rechargeable LED light.  It is small enough to fit in your tests kit without taking up too much space and provides good quality light (6500K.)  After mentioning this light on show number 24, I have received dozens of questions about it.  To better answer these questions, I have created a video to show you what it looks like: https://scalinguph2o.com/lightvideo.
If you are interested in purchasing this light, I have set up an affiliate link to Amazon: https://scalinguph2o.com/light.  The affiliate link adds no extra charge to you; however, Amazon does pay me a commission for the sale.
Links Mentioned in Today's Episode:
Scaling UP! Nation! Linked IN Group
✕
Get the Top 5 CWT Tips!
Working with those endeavoring to achieve this designation, I have learned a few things that they all did thereby helping them to succeed. This document is a list of those items that will help you get your CWT!