032.5 The One About the AWT Technical Training
 Episode 32.5: Show Notes.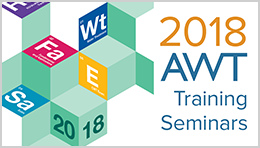 Having been a trainer for The Association of Water Technologies (AWT) for several years, I have picked up a few tips to help individuals going to a Technical Training Seminar.  This episode is a special episode of Scaling UP! where I share these tips.  Specific AWT Technical Training information can be found below.
Members of the Scaling UP! Nation! have asked me questions on working within the LEED system.  LEED stands for Leadershi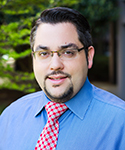 p in Energy and Environmental Design.  Rather than answer those questions directly, I talk with Charlie Cichetti of Sustainable Investment Group for his point of view.
Links Mentioned:
AWT Technical Training Link – scalinguph2o.com/tt2018
Green Building Matters Podcast – .gbes.com/podcast
The Best LEED GA Training Around! – scalinguph2o.com/leed
Charlie Cichetti on LinkedIn – linkedin.com/in/charlie-cichetti-9012a0b
Sustainable Investment Group – sigearth.com/
GBES – gbes.com
Special Notes for Technical Training:
Meeting Materials: No hard copies of the seminar material will be provided onsite. To view electronic files:
Go to scalinguph2o.com/program
Click on the tab for the course you are attending (i.e., Sales Training or Water Treatment).
Find the handout you would like to download.
Click "Handout" listed under the session title.
Log in using your username and password:


Provided in the email sent from AWT and on your Name Badge



The presentation will automatically download.
Hotel Information : Green Valley Ranch, 2300 Paseo Verde Parkway, Henderson, NV 89052   (866) 782-9487
Ground Information : Complimentary shuttle service is available from the airport to Green Valley Ranch Resort every two hours, beginning at 7:00 am, on a first-come, first-served basis. See the shuttle schedule.
A variety of shuttle services are available at the airport and are located on the west side of baggage claim, outside door exits 7-13.
Taxi:  Approximately $30 each way from McCarran International Airport (LAS) to the Green Valley Ranch Resort.
Hotel Self-Parking: Complimentary
Hotel Valet parking: Complimentary
Weather:  The temperature in Las Vegas in late February normally reaches a high of 60 degrees and a low of 40 degrees.
*Please note: Meeting room temperature is typically set at 68 degrees. A sweater or light jacket is recommended when attending the sessions.
If you have any questions about administration, the exam, or registration, contact Angela Pike at apike@awt.org or (240) 404-6477.
For questions concerning accommodations, please contact Morgan Prior at mprior@mgmtsol.com or (240) 404-6480.
✕
Get the Top 5 CWT Tips!
Working with those endeavoring to achieve this designation, I have learned a few things that they all did thereby helping them to succeed. This document is a list of those items that will help you get your CWT!