Hello, and welcome back to our special series for Industrial Water Week. Today's episode is all about cooling! We will celebrate everything cooling in today's episode! From Trace's favorite cooling tower stories to finding out what Detective H2O is up to next, this episode has something for everyone!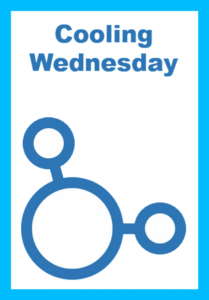 open-recirculating cooling towers

 

evaporative condensers

 

chillers

 

closed loops

 

cooling chemistry

 

cycles of concentration

 

energy efficiency

 

water efficiency

 

microbiological control

 

biocide

 

corrosion minimization

 

scale/deposit minimization

 

safety

 

water analysis

 

blowdown control

 

calculations

 
Don't forget to use the hashtag #IWW20 to share with the Nation! what you are doing to you celebrate this week!  
 Have you seen our new merch? Visit the new Scaling Up! H2O shop to see our new water treater products!  
Timestamps:
Industrial Water Treatment Jeopardy [02:50] 
Detective H2O [04:43] 
One of Trace's favorite cooling tower stories [14:30] 
Brett Alexander's episodes on cooling towers [20:10] 
Links Mentioned:
137 The One That's All About Cooling Towers, Part 1
138 The One That's All About Cooling Towers – Part 2