Last week we heard from Evapco's Brett Alexander.  Brett explained the inner workings of all types of cooling towers and how we can tell the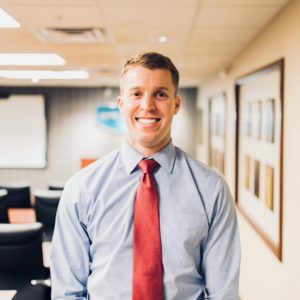 differences between them.  We also discussed the different metallurgies that these devices are made of.  If you didn't get a chance to listen to last week's episode, please do so.  It is a great baseline on cooling tower knowledge. 
Today, Brett is back, and he is going to continue our discussion from last week.  Being a fellow water treater, Brett is going to share his knowledge of water treatment as it pertains to keeping cooling towers in their prime.  Take a listen for tips and tricks Brett shares from a water treater's prospective. 
Timestamps:
Drift eliminators [02:45]
What to look for with spray nozzles [09:30]
Variable frequency drives [16:50]
Maintaining louvers [19:08]
Anatomy of a cooling tower [20:40]
What should a water treatment program include [25:05]
Top issues that come up with water treatment [33:00]
Why are there so few cooling towers with filtration [40:25]
Brett's tips [44:00]
Quotes:
"If you can get in with a contractor company or a sales representative company that does a lot of work with cooling towers it can really help increase your business" 
"Cooling towers love water. When they have water and are seeing the water they are supposed to they usually run pretty well. It's as simple as giving it the water it needs" 
Connect with Brett Alexander:
LinkedIn: linkedin.com/in/brett-alexander-849145b6
Website: evapco.com
Links Mentioned:
Leading at The Edge: Leadership Lessons from the Extraordinary Saga of Shackleton's Antarctic Expedition