In today's episode, I am doing one of my favorite things – answering your questions!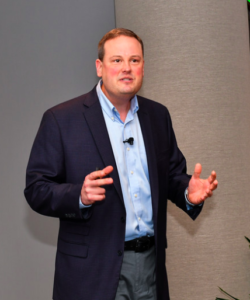 As water treaters, it is so vital that we stay curious and continue to learn all that we can about our industry. That is why I love these episodes so much. It gives us a chance to discuss some common questions that many water treaters have. In today's episode, we get technical! We will be discussing wet analysis, keeping track of stack temperatures on boilers, and more.   
Please enjoy this episode of Pinks and Blues, where I answer some of the questions submitted by members of the Scaling UP! Nation, and let's remember to scale up on knowledge so that we don't scale up our systems!  
Timestamps: 
More about wet analysis [05:30]  
Logging stack temperatures on a boiler [14:20]  
Boilers with feed water tanks and oxygen corrosion [20:54]  
Quotes:  
"You, as the water treater, are the biggest advocate for the boiler."  
"When we understand what we do better, not only do we get better as individuals, but we get better as an industry." 
Links Mentioned: 
Register for the Scaling UP! Hang