Happy Thanksgiving Scaling UP! Nation! I am so thankful for each and every one of you! I am also thankful for the organizations out there that help each of us do our jobs better.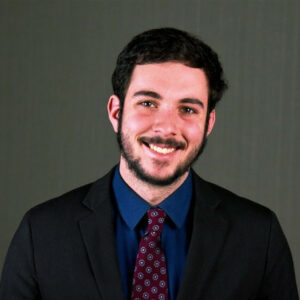 There are so many organizations out there that support us in the water treatment industry. Usually, people tend to think about large-scale global organizations, but there are so many local resources that we can work with and learn from as well.
My guest today is Max Herzog of the Cleveland Water Alliance. The Cleveland Water Alliance is a collection of forward-thinking research institutions, industry leaders, environmental organizations, and public utilities that together advance a new way of thinking about regional economic development. Max talks to us all about the Cleveland Water Alliance and how organizations like this are moving the water industry forward.  
I hope you enjoy today's episode, and it inspires you to look into some local organizations in your area that you can learn from and partner with.  
Timestamps: 
Introducing Max Herzog [06:57] 
What is the Cleveland Water Alliance? [08:16] 
Some of the Cleveland Water Alliance's current projects [10:05] 
What does the process with the Cleveland Water Alliance look like? [16:36] 
How do people engage with the Cleveland Water Alliance? [19:00] 
What Max sees as the most significant issue when it comes to water [22:38] 
Where to find out more about the Cleveland Water Alliance [29:02] 
The one thing Max would like to communicate in this episode [31:07] 
Quotes: 
"Our focus is on the value of water innovation." 
"Consider innovation and invest in innovation." 
"I encourage folks to think about the possibilities. Don't shut out innovation as something that's a waste of time." 
Connect with Max Herzog:
LinkedIn: in/max-herzog-59975688
Website: clevelandwateralliance.org
 
Links Mentioned: 
Books Mentioned:
The 12 Week Year by Brian P. Moran