In our industry, it is so important to stay on top of new technology. Did you know that feed pumps can now use intelligent pumps,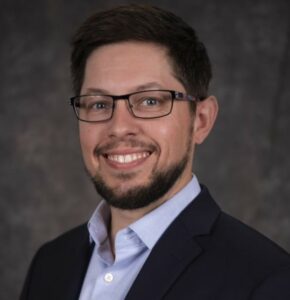 cloud connectivity and digital services? This new technology can enable real-time monitoring, remote control, fault prediction and system optimization to help you reach a new level of performance.
In today's episode, I am speaking with Jared Gabel. Jared is a market development manager at GRUNDFOS, the largest pump manufacturer in the world. In addition to knowing a lot about feed pumps, Jared is in a Green Day cover band. I think that's pretty cool because Green Day may or may not be my music of choice when it comes to singing karaoke. We talk about all types of boiler feed pumps and all upcoming technology and improvements in the space. Enjoy!
Timestamps: 
Introducing Jared Gabel [08:12] 
Metering pumps [10:30] 
Different types of drive mechanisms [12:45] 
New features of pumps [17:25] 
How should we be sizing pumps? [21:10] 
Calibrating a pump [26:05] 
Changes in technology with metering pumps [30:10] 
Metering pump installation [37:22] 
What is the one thing you want people to stop doing? [45:08] 
Quotes: 
"You can make it as complex or as simple as you want, depending on the technology you choose." – Jared Gabel 
"Don't be opening the brains of the pump if you are not a brain surgeon." -Jared Gabel 
"Be open to the new technologies that are out there." -Jared Gabel 
Connect with Jared Gabel:
LinkedIn: linkedin.com/in/jaredgabel
Links Mentioned: 
Chemical Compatibility Database