Nation! For those of you who are new to the podcast, I started it as a passion project, and it has grown to become a trusted resource for water treaters around the world. I believe that you should share what you know so that you can enhance others; that is why I make the podcast every week. I'm honored that you've chosen to listen every week as you drive from client to client. 
Today's episode is Part Two of a two-part series where I am the one in "the hot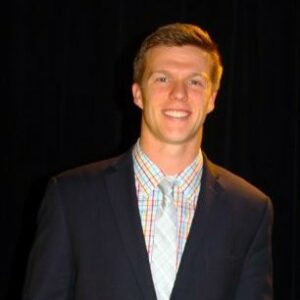 seat" interviewed by fellow Mastermind member Conor Parrish. It is an honor to have such a highly-regarded water treatment professional interview me. Conor received his CWT (Certified Water Technologist) certification through AWT (Association of Water Technologies) three years ago and has been in the industry for six years. 
You submitted the questions Conor asks me today, our listeners, so if ever you've had a question you'd like answered on the show, please click the Show Ideas tab at the top of the page and let us know how we can help you 'scale up your knowledge, so we don't scale up our systems.' 
Your roadside friend, as you travel from client to client,
-Trace
Timestamps: 
James' Challenge: "Measure the pH of DPD free chlorine test after reagent addition." [1:45]  
What is your daily routine? [5:02]
What are the most significant changes you've observed over time in the water treatment industry since you began in the 1990s? [8:30]
What will the future look like for water treatment professionals? [15:30] 
What is the most embarrassing thing you've done as a water treatment professional? [20:25]
If you could have a beer with any historical figure, who would you choose? [27:20]
What are some of your favorite non-business books? [29:30]
What are some of your favorite SCUBA stories? [33:40]
What are some of your favorite podcasts? [43:30]
Quotes:
"I decide what I want to say "Yes" to on my calendar by saying "No" to the things that are not important." – Trace Blackmore
"Our water equipment is getting smarter, and today we're able to make program decisions based on that data." – Trace Blackmore
"There is so much we can do today that we were not able to do in the 1990s, thanks to water treatment technology." – Trace Blackmore
"There is only so much water. And because of that, we need to utilize it properly." – Trace Blackmore
"Without a doubt, the 2030 water treaters' job will be to make sure they are as efficient as possible in their water usage. I think that is going to be their primary job." – Trace Blackmore
"Our careers and industry are here to stay, and change isn't something we need to be afraid of as a water treatment professionals." – Trace Blackmore
"Water conservation and energy conservation will become crucial in the future." – Trace Blackmore
"I believe that you should share what you know so that you can enhance others; that's what podcasts do." – Trace Blackmore
Connect with Conor Parish:
LinkedIn: in/conor-parrish-cwt-15208251
Links Mentioned:
116 Pinks and Blues: System Volume
183 The One Where We Talk About Artificial Intelligence
Podcasts Mentioned:
Books Mentioned:
The 7 Habits of Highly Effective People by Stephen R. Covey
The Speed of Trust by Stephen R. Covey
The Hunt For Red October by Tom Clancy
A Game Of Thrones Books by George R.R. Martin