The One with Mark Lewis
 The most requested guest in Scaling UP! History! (Mark was the one doing all the requesting)
Episode 31: Show Notes.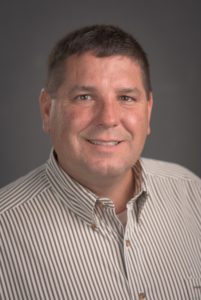 It can be lonely out there as a water treater.  Having friends you can count on is a must.  Mark Lewis is that kind a friend to me.  After meeting Mark over 12 years ago, we have encouraged each other to be better water treaters.
In this episode, we are going to learn how Mark became a water treater.  We will also hear how he started volunteering with the Association of Water Technologies and all the opportunities he was able to take advantage of because of this.  Mark will let us know how everyone should approach AWT's Technical Training and what the difference is between the Fundamentals and Applications Training and The Water Treatment Training.  We will even talk a little about chillers.
 In fact, you will hear Mark answer questions I didn't even ask.  This is sure to be one of your favorite episodes as we talk a bit about everything.  And, since I know you will be left wanting more, I have invited Mark back for another episode.  Please enjoy my interview with Mark Lewis, CWT.
Tweetables:
 "Getting on this show is harder than selling some pieces of water treatment business." — Mark Lewis [0:01:50.0]
 "You are now asking your own questions?" — Trace Blackmore [0:26:17.0]
 "Saturation temperature is the refrigerant coming out of the condenser barrel going back into the economizer."— Mark Lewis [0:34:42.0]
 "I shook Chuck Branvold's pants and they ripped." — Mark Lewis [0:44:25.0]
Links Mentioned in Today's Episode:
AWT Technical Training Seminars: https://scalinguph2o.com/tt2018
CWT Exam Handbook – https://scalinguph2o.com/CWTExam
Association of Water Technologies – https://www.awt.org/
It's How You Play the Game: The 12 Leadership Principles of Dean Smith  – https://scalinguph2o.com/itshowyouplaythegame
Soul Keeping: Caring For the
Most Important Part of You – https://scalinguph2o.com/soulkeeping
Certified Water Technologist Certification – https://scalinguph2o.com/cwtinfo
Mark Lewis on LinkedIn – https://www.linkedin.com/in/mark-lewis-01a3b56/
STEM TASKFORCE-
The STEM taskforce is looking for some volunteers to help in the booth for a few hours each day.    If you have children, bring them along, and enjoy the rest of the festival after your few hours are up in the booth.
For more information on the USA Science and Engineering Festival you can visit their website at www.usasciencefestival.org.  If you are interested in helping the AWT STEM taskforce, please contact Sara Wood.  Her email is swood@awt.org or call her at 1-(240) 702-1671