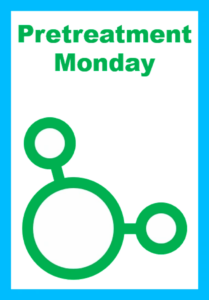 Today we are kicking off Industrial Water Week, and I couldn't be more excited! This week is truly one of the best weeks of the year. We have created a week of episodes to help you celebrate this wonderful holiday! James McDonald, Mr. Industrial Water Week himself, will be sharing with us each day. You do not want to miss hearing what Detective H2O has been up to.  
Today is what we are calling Pretreatment Monday. In this episode, we will celebrate water softeners, reverse osmosis, demineralizers, dealkalizers, filters, ultrafiltration, nanofiltration, cold lime softeners, hot lime softeners, clarifiers, deaerators, electrodeionization, water chemistries, water analysis, and much more!  
Don't forget to use the hashtag #IWW20 and try the water cake recipe today!  
Be sure to check out our new Scaling Up! H2O shop to see our new water treatment merchandise. 
Timestamps:
James McDonald welcomes us to Industrial Water Week [03:27]  
Industrial Water Treatment Jeopardy [05:20] 
Importance of pretreatment [07:05] 
Detective H2O [08:55] 
Water Cake recipe [19:42] 
Links Mentioned: 
097 The One About Filtration on Cooling Towers