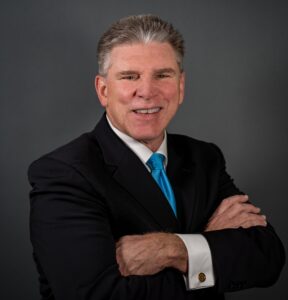 Scaling UP! Nation, it's hard to run your life. Everyone expects the most from you, and you expect the most out of yourself. This leaves most of us running faster and faster until we run out of gas. We all need to take time to get gas and make sure we take care of ourselves before we take care of everything else. The problem is, we don't. Stave yourself too long without that needed gas, and you may not have the option of refueling.
My lab partner in today's episode is John Fenton, the "CEO Sensei." John J Fenton is a Certified Success Principles™ Trainer, an award-winning speaker, best-selling author, and leading authority in Leadership. Following a successful 30+Year career as a Managing Partner and CPA in one of the world's largest accounting and consulting firms, John launched his business in 2013 in executive coaching and consulting to help busy executives be the best leaders they can be.
John shares his personal story with us to better take care of ourselves as we become better business owners, managers, technicians, and everything in between. Please enjoy my interview with John Fenton.
Timestamps:  
Introducing John Fenton [7:45]  
John's breakthrough goal [18:41]  
Taking five minutes each day to re-focus [23:00]  
Advice for choosing to be different [25:45]  
Being selective with the information you absorb [31:38]  
John walks us through a short meditation [40:04]  
John's advice on where to start [49:04]    
Discussion Questions:  
Is there an area in your life where you need to choose to be different?  
Where can you carve five minutes out of your day to focus on what you are grateful for?  
Do you have a clear vision of your purpose and passion in life?  
Quotes:  
"Enjoy your success now." – John Fenton  
"Frequency and repetition is so important in everything we do." – John Fenton  
"Take just five minutes in the day… focus on some breathing and focus on what you are grateful for." – John Fenton 
Connect with John Fenton:
Website: johnjfenton.com
LinkedIn: linkedin.com/in/johnjfentonceocoach
Links Mentioned:
092 The One About My TED Talk Experience
131 The One About Standard Operating Procedures
156 The One with Tricia Molloy