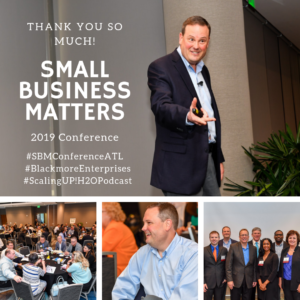 If you have listened to my end year shows, you know I am a goal setter.  I believe that if you challenge yourself to grow beyond your comfort level, you challenge yourself to grow, period.  I also believe that most people don't challenge themselves to grow and by default they stay the same.  The brutal fact is if you are staying the same, others are going to pass you, so there is no staying the same, the same will actual move you backwards. 
This year I decided I wanted to work on my public speaking skills.  Specifically, I wanted to do my first TED Talk.  For those of you that don't know TED stands for Technology, Entertainment, and Design.  Most of my speaking experience is with training.  I have never made up a narrative (story) and spoke on it before.  At the time of the release of this episode, I have not yet made it to the TED Stage.  In an effort to get there, I'd love for you to nominate me at: https://speaker-nominations.ted.com/ 
If you want to see the actual recording of my talk go to: https://scalinguph2o.com/tedtalk  
I hope you enjoy this episode as I take you through the process of my preparation to do something I have never done before. 
Timestamps:  
Working with Tim Fulton [0:01:01]
TED Talk and all about it [0:04:07]
7 Habits of Highly Effective People [0:05:16]
Preparing for the TED Talk [0:08:06]
Professional Speech Coach [0:39:44]
My Small Business Matters Conference 2019 experience [0:42:13]
Quotes:
"Don't just live to get to the next thing. It is not about the end, it is about the journey and getting there!" – John Fenton 
"If we know what we're building together, we can help each other build it." – Trace Blackmore 
"If your people understand why you started the company, now they can help you more than you can ever imagine." – Trace Blackmore 
Links Mentioned:
TED Talk Experience | 2019 Small Business Matters Conference
060 The One About Public Speaking
Small Business Matters Website
Books Mentioned:
7 Habits of Highly Effective People – Stephen R. Covey