Nation! We've received many write-ins from our audience asking how to invest and start saving for retirement. We listened, and I brought in one of the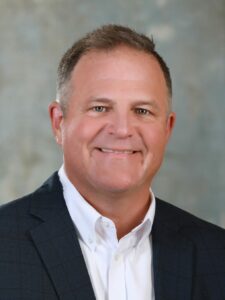 smartest guys I know about those subjects, Wealth Advisor Scotty Neal. Scotty is a friend I met through our Mastermind group, and he has over 25 years of Wealth Advisory experience. Scotty is part of a Wealth Advisory Team that primarily works with a small group of successful business owners, professionals, and executives who are five years out (or less) from an exit. He is an expert at listening to his clients' needs and catering a financially sound investment plan crafted to his clients' specific wealth goals.  
Scotty is going to share financial advice with Scaling Up! H2O listeners which he would give to people who are just starting their investment journey, to individuals well into their retirement years. We're going to discuss everything from credit card debt to creating your first budget to which program is right for you:401(k), IRA, ROTH IRA, Mutual Funds to BBQ, yes, that's right, BBQ. 
I hope that if you listen to today's podcast, you will be empowered to take steps towards securing your financial future. We love hearing from you, our listeners! If you have an idea for a future show, or have a question you'd like me to answer in a Pinks and Blues Questions from the Nation episode, please send us a message HERE. Thanks and enjoy today's podcast! 
Timestamps:  
Trace's challenge: Everyone has expectations of you. Are those expectations clear? The next time you are talking with someone, make sure both sides clarify the expectations so you can equally move forward with confidence [00:10] 
James' Challenge: Explain cycles of concentration to a non-technical person. [06:15] 
Introducing Scotty Neal [10:20] 
Let's talk about money [16:10] 
How do I know if I am saving enough? [27:50] 
What is the best way to invest in your future: 401(k), IRA, Roth IRA, Mutual Funds, SEP? [29:45] 
How do stimulus checks work? [33:45] 
Where should I start investing and how do you know what's best for me? [39:00] 
What is the advice you give to people with different levels of investment experience? [42:12] 
What is the biggest mistake people make over and over again when it comes to investing? [53:20] 
Lessons learned from Trace's first financial advisor, his grandfather [59:30] 
Quotes: 
"Save money for your future. You need to pay yourself just like you are paying your other bills." – Trace Blackmore 
"Time. Time. Time spent in the market is the number one thing that affects investment returns." – Scotty Neal 
"From age 0-18 you are a "consumer" and only take financially from your parents. From age 18-65 you are a "consumer" but you're also a "producer" because you are working; that's your time to make money and save money. From age 65 till the end, you're back to being a "consumer" because you are not working." – Scotty Neal 
"You've got money coming in and out. The difference is savings and investable dollars." – Scotty Neal 
"You have to deny yourself in order to invest." – Scotty Neal 
"Have money make money for you." – Scotty Neal 
"Ask yourself: Is this a want, or a need?" – Scotty Neal 
"You make what you make. You need to spend less in order to invest." – Scotty Neal 
"When it comes to 401Ks, I tell my employees, "Invest at least the minimum that will allow you to take the maximum of what I can give you." – Trace Blackmore 
"A 401K, is part of your pay. You have to take it. It's free money!" – Scotty Neal 
"There has never a better time to start investing than right now." – Scotty Neal 
"Get a Will." – Scotty Neal 
"Stick. Stay. And Make It Pay."- Scotty Neal 
"Save. Save. Save. Early and Often." – Scotty Neal 
Links Mentioned: 
173 The One With the Exit Plan  
179 The One That Teaches Us to Communicate Better With Others Kathleen Edelman Part 2  
184 The One Where I Interview My Mastermind Mentor 
178 Pinks and Blues Questions From The Nation! 
Books Mentioned: 
The Millionaire Next Door by Thomas J. Stanley
The Whistler by John Grisham
The Rooster Bar by John Grisham
I Said This, You Heard That Workbook by Kathleen Edelman
I Said This, You Heard That 2nd Edition by Kathleen Edelman