Our guest today is Jack Walker, CEO of WaterTech Specialties Incorporated. Jack is also one of the founders of The Association of Water Technologies. WaterTech is a family-owned and operated business. They pride themselves on the diversity of their customer base, from small family businesses to Fortune 100 companies. Truly, they are small enough to care and large enough to make a difference.
In this episode we're talking about what changes Jack has seen throughout his lifetime, what it was like for him transitioning his company to his children and what he thinks about water treatment in general.
We also talk about some things to think about when the season change and answer listener questions on "Pinks and Blues."
Season Changes.
 When seasons start to change you need to look at making changes to your programs. For instance, chiller and cooling tower cleaning.  If your customer doesn't have filtration on their cooling tower, they should be cleaning their cooling tower a minimum of twice a year. It's easier to keep a clean system clean than it is to clean up a dirty system. There has to be a synergy with mechanical i.e… cleaning and chemical. Whenever there is a season change it's also recommended that legionella testing be done.  Any equipment upgrades or maybe you have to change some product dosing, you need to think of all those things next time you go to service your accounts, now that you're in a different weather pattern.
Key Points From This Episode:
Jack's accolade of Water Technologist of the Year 2017 by AWT. [0:06:55.0]
Jack tells us how he started in the water treatment industry. [0:07:54.0]
Hear about Jack's goals when he started his company. [0:10:34.0]
Understand what Jack looks for when hiring employees. [0:12:51.0]
How Jack manages the company as a successful family business. [0:16:07.0]
The importance of having an interest in what you're doing. [0:17:53.0]
Discover why you need to understand the industry in order to make decisions. [0:21:00.0]
Tips on leaving a business gracefully and not burning your bridges. [0:25:10.0]
Hear how sales have evolved to networking and how your approach needs to change. [0:32:10.0]
Some of the biggest changes Jack has seen in the water treatment industry over the years are chemicals and communications. [0:36:29.0]
Find out about some of Jack's failures in business and what he learnt from those failures. [0:41:35.0]
Learn why Jack loves having the ability to help resolve problems in the water treatment industry. [0:45:31.0]
Discover how Jack discerns in giving away free information and helping other water treaters. [0:50:30.0]
The important of being well trained in the water treatment industry. [0:57:28.0]
Hear more about AWT in the infant stages back when it first started. [0:59:25.0]
Jack tells us how he got involved with AWT and what his experience has been like. [1:00:45.0]
Listen as Jack explains how many different people and situations have taught him what he knows about the water treatment industry. [1:04:00.0]
Understand how some people are applicators in the industry. [1:05:00.0]
What Jack has learnt through his journey with AWT. [1:06:05.0]
The advice Jack would give people starting in the water industry is to know the industry really well. [1:09:35.0]
Why once you think you know something, it's all over . [1:14:30.0]
Picking an industry you're comfortable with. [1:19:30.0]
And much more!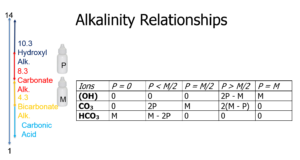 Tweetables:
"If you don't have an interest in the long term, it's not going to work." — Jack Walker [0:17:53.0]
"You need to be focused on one thing, one industry." — Jack Walker [0:42:19.0]
"Whatever you do, make sure you make referrals and talk to someone in the same industry." — Jack Walker [0:52:39.0]
"When you're sending new people out, make sure that they're trained at least well enough so it looks good on the company." — Trace Blackmore [0:57:28.0]
"If we're all better then people are going to look at the industry better." — Trace Blackmore [0:59:05.0]
"Most of us are applicators; we are not scientists." — Jack Walker [1:05:35.0]
Links Mentioned in Today's Episode:
Jack Walker — http://www.watertech.net/
AWT — https://www.awt.org/
AWT Convention — https://www.awt.org/annualconvention17/
AWT Webinars — http://www.awt.org/education_events/webinars.cfm
IWC Conferences — http://www.iwcconferences.com/