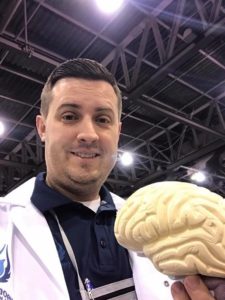 The topic that surrounds most of the question I receive are about tests kits and testing in general.  Ever since I shared with the Scaling UP! Nation what was in my personal test kit, these types of questions keep coming.   So, I thought rather than me answer these questions, I will ask a guest to answer them for us.
Our guest today is Harland Pond of AquaPheonix Scientific.  Harland manufactures the test kits now, but he once used them in the field as a fellow water treater.  This gives Harland a great perspective on how we actually use our test kits.  I am sure you are going to get many tips and ideas from this interview with Harland Pond.
Harland's career passions have always centered on the junction of technology and business, using customer insights to find creative innovations for organizations, markets and products. Currently he is the VP of sales, marketing and business development for AquaPhoenix Scientific, providing custom product and service solutions in the water testing and science education space. Previously he worked for Grundfos Pumps in a variety of roles in Business Development, product management and most recently as VP of Industry for the Americas. He began his career at Ashland, as a water treater and market manager.
Harland holds a BS in Chemical Engineering from BYU and an MBA from Lehigh University – focused on corporate entrepreneurship.
He dedicates his time for adventures and exploration with his wife Amy, and three children, Abby, Grace and James. Any remaining free time is spent in broad spectrum of too many hobbies and interests, but always focused on learning something new.
Timestamps
How to send in questions to Trace [0:01:03]
Coming Soon! Products [0:01:33]
The different components of test kits [0:02:12]
How should people look at test kits? [0:06:08]
How do I know what tests I need? [0:07:05]
How to organize those test kits? [0:07:10]
How do you know what's best on your application? [0:09:19]
Best methods in testing [0:09:40]
The amount of time you have to spend on test [0:10:03]
What interference is? [0:12:03]
How to find all missing procedure on the test kits? [0:15:51]
Safe and proper ways to testing [0:17:50]
Tips on how to better streamline their tests? [0:32:45]
Important tool in test kits [0:42:09]
One thing you need to know in test kits [0:43:00]
Quotes
"The number one item that you should be using is your BRAIN!" – Harland Pond
"Some tips on using your test kits." – Harland Pond
"Learning and understanding your test kits." – Harland Pond
Links Mentioned
Harland Pond Website: http://www.aquaphoenixsci.com/ 
Harland Pond LinkedIn: https://www.linkedin.com/in/harlandpond/ 
Harland Pond on Facebook: https://www.facebook.com/harland.pond
Harland Pond on Twitter: https://twitter.com/potop42
The Association of Water Technologies (AWT): https://scalinguph2o.com/AWTTT
Appetite for Life: The Biography of Julia Child: https://scalinguph2o.com/42book1
The Art of Manliness – Manvotionals: https://scalinguph2o.com/42book2
Sous-vide: https://scalinguph2o.com/Sous-vide
HACH-Water Analysis Handbook: https://www.hach.com/wah
LED Desk Lamp for Test Kit: https://scalinguph2o.com/light
LED Desk Lamp for Test Kit Video: https://scalinguph2o.com/lightvideo