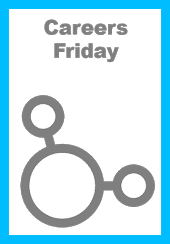 What a week!  Day1: Pretreatment, Day 2: Boilers, Day 3: Cooling, Day 4: Waste Water and the last day…  Careers.
Speaking for myself, I am so happy that I work in the Industrial Water Industry. After all, you most likely wouldn't be listening to me right now if I didn't. I am a Water Treater. And personally, there is no better job out there.
Today we talk about careers in water treatment and I bring on my friend, Thomas Hardy to talk about how he: finds new people, trains new people and what the expectations are along the way.
I love this industry.  I'm thankful that we have a holiday that allows us to express our appreciation for it. Thanks for listening each and every day this week so we could celebrate together. My gift to you is we will now be doing weekly shows of Scaling UP! H2O.
Thanks for a great Industrial Water Week Scaling UP! Nation! 
Timestamps
Why should someone choose a career on Industrial Water Treatment? [01:03]
Water Treater Qualities [08:36]
How to look for new people [09:012]
Which degrees match up? [11:01]
How to train employees to grow? [12:11]
Quotes
Industrial Water Week Friday (Careers) – Question of the Day!
I'm thankful that we have a holiday that allows us to express our appreciation for it. – Trace Blackmore
Today we talk about careers in water treatment and I bring on my friend, Thomas Hardy to talk about how he: finds new people, trains new people and what the expectations are along the way. – Trace Blackmore
"No matter what, never think that you know everything! Always be willing to go out there and seek more knowledge to help you grow." – Thomas Hardy
Connect with Thomas Hardy
Website: towerwater.com
LinkedIn: in/thomas-hardy-3410b728/