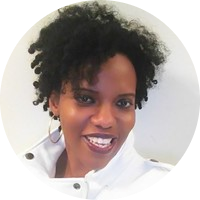 Nation! We have CRM (Customer Relationship Management) expert, Resa Gooding, on the Scaling UP! Podcast today. Resa is sharing her best tips and free CRM software tools for you to start tracking your activities. 
We all know that keeping track of what we do during our day is essential. But if you were to ask most people how well they do at keeping track of their daily activities, you are going to get an answer that doesn't match. Why do most people not get detailed notes on events that will allow them to excel at their job? The reasons why I can imagine are:  
I don't have time.

 

I don't know how to.

 

I don't see the importance.

 

I don't know what to do with the data once I have it.

 

I don't know how to get started. 
The goal of today's interview is to answer all of those questions and more.   
Timestamps: 
Resa's background [10:40]
What is CRM? [17:23]
How can a CRM work for a water treatment business? [21:35]
Considerations for implementing a CRM [28:07]
Metrics you can pull from a CRM [31:35]
Different CRM options [36:11]
How do you use a CRM for service? [43:15]
Biggest hurdles for implementing a CRM [45:30]
Quotes:
"Having disjointed messages online confuses prospects." 
"The goal of anything we do today in sales, marketing, or service is to give a personalized and human approach." 
"CRM stands for Customer Relationship Management. It's a platform that allows you to manage your relationships with prospects."  
Connect with Resa Gooding:
LinkedIn: in/resagooding
Links Mentioned: