For the last two months, our world has been very different. Who would have thought we would have stay at home orders? I know I didn't! But it did. As we reopen, everybody wants to know what they can do to get back to work.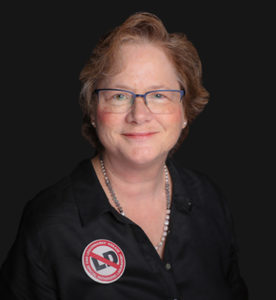 As a water treater, we have a different perspective on what it takes to get a building or facility back up and running. Most owners are thinking about all the things they can see whereas the water treater is thinking about the things we cannot see. Specifically, the things that have been growing in dormant piping while we were all at home. Bacteria and other pathogens did not take a break.  
Our guest today is Dr. Janet Stout. Janet has been a great friend of our podcast by offering great information about the prevention of Legionnaires Disease. This episode is from an exclusive webinar we did for the Rising Tide Mastermind. To see it go to scalinguph2o.com/janetstout. There you can see the slides that Janet is presenting on. Janet shares what has been going on in the pipes of dormant systems. She gives us best practices that we should share with our clients.  
Here's the bottom line; we need to help our clients understand that what they cannot see is just as important as the things they can see. We can assist our clients by giving them the information and letting them know what has been happening in their system's piping over the last two months. Ultimately, this will help save someone from suffering later.  
Please enjoy and share this episode.  
Timestamps:
Best practices on starting water systems back up [12:50]
Changes that occur in stagnant water systems [23:45]
When to sample for Legionella [26:00]
Key resources for risk mitigation and decontamination [28:50]
What to do if you find legionella [30:30]
How to get building owners thinking about water systems during the reopening [38:25]
What to do with a stagnant system that's back online [43:11]
Key Quotes:
"While we humans are experiencing scarcity, the bacteria have everything they need in abundance in these building water systems that have been shut down." – Dr. Janet Stout
"Make sure that whatever you are doing, you document thoroughly not only for your protection but also for the protection of the building owner." – Dr. Janet Stout
"COVID is bad enough. COVID affects countries. Legionella affects you. If there is a Legionella problem, it will compound your economic recovery." – Dr. Janet Stout
"If you ignore Legionella's risk in an unoccupied space, you may pay an enormous price." – Dr. Janet Stout
Links Mentioned:
Special Pathogen's Lab Covid-19 Resources