Last week we learned some Legionella basics. I think it was a good refresher for all of us. We are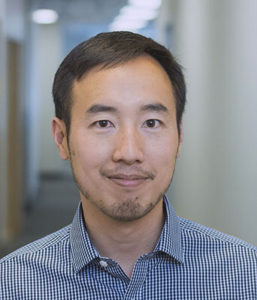 always learning new information about Legionella bacteria, so make it a point never to stop learning about this critical topic.   
This week, we will learn about alternative testing when it comes to sampling water systems to detect Legionella bacteria with Paul Lem. Paul is a medical doctor and the CEO of Spartan Bioscience. Paul and his team are the makers of the Spartan Cube. He shares facts about Legionella, including how a testing method becomes the "Gold Standard."    
Please enjoy my interview with Dr. Paul Lem.    
Timestamps:  
Dr. Paul Lem's background [04:08]
Spartan's work with Covid-19 [06:10]
Legionella testing [08:30]
The gold standard in Legionella testing [11:32]
Common errors with Legionella testing [17:30]
Best practices for brand new facilities, re-opening facilities, and facilities with high-risk factors [18:35]
The best piece of advice for Legionella testing [20:45]
Quotes:
"We are getting more interest from companies in industries where they can't afford downtime."  
"A common error is that people don't test for Legionella enough."  
"If I had one piece of advice, it would be that people should be testing every two weeks for Legionella."  
Links Mentioned:
NACE Basic Corrosion Class with Scaling UP! H2O Discount