When I recorded this interview some months back, I didn't realize how important this topic would become. For so many of us, our lives have moved to the digital space due to the pandemic. We are online now more than ever! Our kids are learning online, our meetings and even our conferences have moved to virtual spaces. We must know how to navigate this new world safely.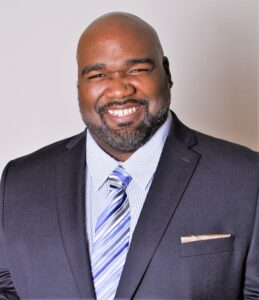 Our guest on today's episode is Keyaan Williams. Keyaan is the director of Cyber Leadership and Security Solutions, LLC. He helps customers solve their people, processes, and strategy problems related to enterprise risk management and cybersecurity.   
In today's episode, we talk all about cyber attack prevention. I hope you will put some of these practices into place both personally and at work to set yourself up for success when it comes to cybersecurity.  
Timestamps:
Introducing Keyaan Williams [11:57]
Similarities between Keyaan's early career in the military and his work in cybersecurity [14:37]
Why should we care about cybersecurity? [16:10]
What kind of procedures should we have in place [22:13]  
What are phishing emails, and how can we protect ourselves against them? [27:22]
Ransomware attacks and how to prevent them [32:45]
The importance of backups [38:43]
How to approach a business impact analysis [42:15]
What should we be doing as water treaters to protect our customers and ourselves? [44:52]
Keyaan's advice for home cybersecurity [47:38]
Keyaan's number one piece of advice [52:07]
Quotes:
"Cyber security is for everyone." – Keyaan Williams  
"Good practices and behavior will help decrease your risk drastically." – Keyaan Williams 
Connect with Keyaan Williams:
LinkedIn: in/keyaan
Website: class-llc.com
Links Mentioned: