Even though most of us were ready for 2020 to be over and never speak its name again, it is essential to take the time to reflect on the past year and what we learned. This is something that I love doing every year no matter what. There were some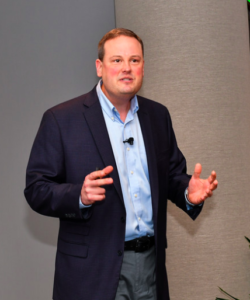 valuable lessons and many challenges we overcame that we should all be proud of. Once we have taken the time to process the progress we made in 2020, we can turn our attention to the year ahead. 
In today's episode, I discuss some tips on productivity, goal setting, and being intentional with your time as we move into the new year. When we take time to be intentional instead of just reacting to the year, it can make all the difference in our success.
Please enjoy today's episode and happy New Year! 
Timestamps: 
Importance of using a calendar [4:20] 
How Trace uses his calendar [10:26] 
Using Tribute Statements to be intentional with your time [15:20] 
How to prioritize your task list [17:20] 
How Trace uses Outlook with his task list [31:30] 
James' Challenge [40:50] 
Quotes: 
"In the first week of the year, start planning your year." -Trace Blackmore 
"I hope 2021 is your most productive year yet." -Trace Blackmore 
Links Mentioned in this Episode: 
Franklin Covey Planning Method
Books Mentioned:
12 Week Year by Brian P. Moran & Michael Lennington