My guest today is back for part 2 of a lesson in communication. She is Temperaments expert, and I Said This, You Heard That author, Kathleen Edelman. Her mission is to help people use words that build others up. She teaches that "The words you use are a gift that you give to other people". That statement should make us want to think about our words more carefully! Today, Kathleen further explains the Four Temperaments and what to do when we experience miscommunication. If you missed part 1 of this interview, please check it out on episode 117.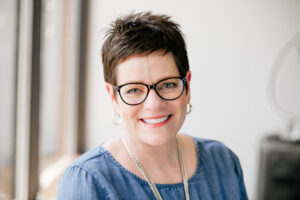 Nation! I cannot have a conversation with Kathleen and not learn something new about the I Said This, You Heard That study. I would consider myself a diligent student of her material for the past two years, and there is always more to learn.  
Learning about Temperaments is, hands down, one of the best things I have done to understand how my words sound to people as I am speaking with them. It has been a gamechanger in how I communicate with my team and my family and friends. 
I hope that the next time you're speaking to someone else, you choose words that are a gift from you to them. 
Visual Reference: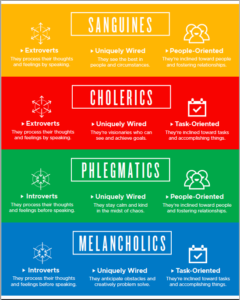 Timestamps:  
Introducing Kathleen [5:55] 
Trace, what was your biggest takeaway from the I Said This, You Heard That Book? [10:00] 
Describe the 4 Temperaments [13:25] 
How do we use the Temperaments in our communication? [19:50] 
What to do when you make a communication mistake [29:20] 
How can we identify other people's Temperaments and communicate better? [32:40] 
Being aware of how your own weaknesses affect others [42:50] 
Don't use your Temperament as a weapon or an excuse [48:05] 
Lightning round with Kathleen [51:51] 
James' Challenge: "Send handwritten notes to those who have helped you" [1:55] 
Quotes:  
"We are responsible for bringing out the best in each other." – Kathleen Edelman  
"If we take the time to be intentional, the reward is so much greater." – Kathleen Edelman  
"The person responsible for being the best version of me is ME." – Kathleen Edelman  
"Your Temperament never changes, but personality can change over time." – Kathleen Edelman  
"Every Temperament can be a good leader." – Kathleen Edelman  
"It's never too late to start communicating better." – Kathleen Edelman  
"Learning about the Temperaments has been a game-changer on how I communicate." – Trace Blackmore 
Links Mentioned:  
117 The One With Temperament Expert, Kathleen Edelman
Books Mentioned: 
I Said This, You Heard That Workbook by Kathleen Edelman
I Said This, You Heard That 2nd Edition by Kathleen Edelman
The 7 Habits of Highly Effective People by Stephen R. Covey
Atomic Habits by James Clear
The Hiding Place by Corrie Ten Boom
The Bone Collector by Jeffery Deaver
Beneath a Scarlet Sky by Mark Sullivan