This is one of my favorite shows because I always look forward to answering questions from you! My team and I love digging in to gather the BEST answers for you. Thank you for always making these shows such a success by submitting your questions!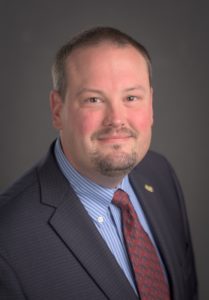 Today we're going to dive into how do you ensure you have the best result from your sample; what makes a complete service report, what to do if you don't have any other choice than to take a sample from the boiler sight glass; and what are some of my favorite tools?  
Please join me to hear the answers to your questions, and after listening, if you have a show idea or want to ask me a question, please go to scalinguph2o.com and click the "Submit a Show Idea" at the top of the page. I look forward to hearing from you. 
Timestamps:  
Time Management [1:40] 
Upcoming 2021 Events [3:30] 
How Do You Ensure You Have The Best Result From Your Sample? /How Do You Know If You Can Trust Your Sample? [13:50] 
Understanding What Your Test Is Doing [23:50] 
What Should Be On A Good Service Report? /What Makes A Complete Service Report? [25:02] 
How Do You Produce A Podcast? [31:47]  
What If You Don't Have Any Other Choice but To Sample from The Boiler Sight Glass? [33:14] 
What Are Your Top 10 Favorite Things? [35:30] 
Can You Give Us More Financial Advice? [45:15] 
 James' Challenge: "Conduct an elution study on a water softener" [50:42] 
Quotes:   
"Get in the habit of scheduling time for yourself." -Trace Blackmore 
"Try to elevate your knowledge and understanding of the tests you run." -Trace Blackmore   
"The 4 things you need to stay organized: emails, contacts, tasks, and notes from the day." – Trace Blackmore 
"Money is a tool; it is never the destination." -Trace Blackmore   
"You need to look at the money you get in 3 buckets:  How much do you need to live on? How much do you need to save? What is the money you are going to give to?" – Trace Blackmore   
Links/Products Mentioned: 
150 The One Where We Talk Legionella Basics
151 The One Where We Talk About Legionella
152 The One Where We Talk More About Legionella
153 The One Where We Answer Your Questions About Legionella
092 The One About My TED Talk Experience
Keep Talking And No One Explodes Game  
Books Mentioned: 
The 7 Habits of Highly Effective People  – Stephen R. Covey