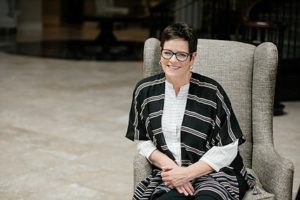 Nation! I am so excited to bring this show to you. As I mentioned in last week's episode, learning about the four temperaments is hand's down one of the most useful things I did this year. It has helped ALL of my relationships. You are probably are asking yourself: What is a Temperament? This show will answer that for you.    
My guest is Temperament expert, Kathleen Edelman. Her mission is to help people use words that build others up. She says that the words we use when we speak are our gift to others. That statement should make us want to think about our words more carefully! Kathleen explains what the four temperaments are by defining the needs, manipulation techniques, strengths, and weaknesses. This information is invaluable as we related to others.  
Have you ever had a conversation with someone, and the person takes your meaning in a different way than what you meant to say? I have found that this used to happen to me all the time. After working with Kathleen, I have learned techniques on how to communicate best with others. Kathleen understands that different people respond to words differently. She has mastered how to identify what words to use and gives us the tools to do the same thing.  
Please join me in welcoming Kathleen to Scaling UP! H20.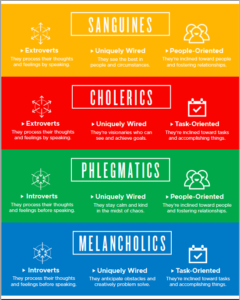 Key Points From This Episode:
Think and Grow Rich [00:04]
Rising Tide Mastermind [00:36]
I Said This, You Heard That Workbook [05:02]
Kinds of Temperaments [10:37]
Understanding Temperaments [15:22]
Acceptance to Temperaments [20:55]
Temperament Strengths [23:07]
Responsibility Of A Listener [35:13]
Communication [46:55]
Know Your Temperament [49:05]
Quotes: 
"Most of communication lands on the listener not the person speaking." – Kathleen Edelman
"Most of the time we listen to respond. Instead, we should listen to understand." – Kathleen Edelman
"The reason we have conflict is mostly miscommunication. What causes you not to pause, can cause so much damage because words are powerful. " Kathleen Edelman
"Initiate the pause, celebrate the differences and show grace." – Kathleen Edelman
Links Mentioned On This Episode:
Episode 179 Part 2 with Kathleen Edelman
I Said This, You Heard That Website
Kathleen Edelman on Instragram
I Said This, You Heard That on Instagram
I Said This, You Heard That on Facebook
I Said This, You Heard That on YouTube
Books mentioned: 
I Said This, You Heard That – Workbook by Kathleen Edelman
I Said This, You Heard That 2nd Edition by Kathleen Edelman
Think And Grow Rich by Napoleon Hill
7 Habits of Highly Effective People