050 Day 1 of Industrial Water Week (Pretreatment)
Episode 50: Show Notes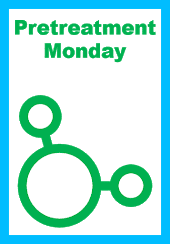 Happy Pretreatment Monday! Today we will be starting off Industrial Water Week with Pretreatment questions for the Scaling UP! Nation!
Here is the question I answer today:
What can make a water softener pass hard water sooner than expected?
Happy Industrial Water Week!
Join me each and every day this week for a special themed episode. 
---
Key Points From This Episode:
Water Treatment Holiday [0:00:31]
Celebrating Industrial Water Week [0:00:35]
Message from James McDonald [0:01:00]
Question of the day (QODD) [0:04:35]
And much more!
Tweetables:
Here is the question I answer today: What can make a water softener pass hard water sooner than expected? @traceblackmore @JamesMcDonald89 #IndustrialWaterTreatment #scalinguph2o #scalingup #scalinguppodcast #scalingupnation #IWWpretreatmentmonday
How are you folks out there celebrate your #IndustrialWaterWeek Holiday? @traceblackmore @JamesMcDonald89 #IndustrialWaterTreatment #scalinguph2o #scalingup #scalinguppodcast #scalingupnation #IWWpretreatmentmonday
Welcome to the special holiday episode of Scaling UP! H2O. @traceblackmore @JamesMcDonald89 #IndustrialWaterTreatment #scalinguph2o #scalingup #scalinguppodcast #scalingupnation #IWWpretreatmentmonday
Links Mentioned in Today's Episode:
Episode 035 The One with RO Expert, Wes Byrne