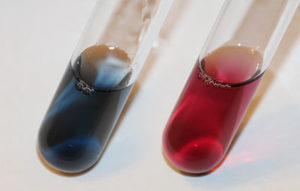 On today's Pinks and Blues episode we will be answering the following questions:
What are some of the items you've recommended on Scaling UP! H20?
Titration – How can you find a new drop count when you change the sample size?
How do I know if I am doing a good job since I am so new to the water treatment industry?
Timestamps
Differences of RSI|LSI|PSI [0:03:22]
Finding tools to help us [0:05:24]
Changing sample size [0:10:12]
Knowing what test you are using [0:13:51]
Drop Test [0:14:00]
Keeping track on how you are doing as a water treater [0:14:42]
Importance of having a mentor [0:16:05]
Quotes
"Get the people you trust that you want to become like. That you want to use what they've done so you can start going on that path." – Trace Blackmore
"If you are not setting time deadlines to your goals, then they are no good!" – Trace Blackmore
"You have to work towards something or it's just a dream and you're never going to get there." – Trace Blackmore
"Make the water industry better because you are in it. And because you are in it, be the best in what it is that you do." – Trace Blackmore
Links Mentioned
046 The One About Phosphate Testing
024 The One With All the Questions