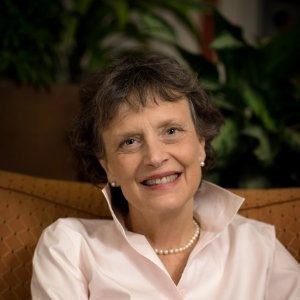 Speaking for myself, days can go by without me thinking about where my water comes from.  I turn on the faucet and crystal-clear water comes out.  It is there when I need it.  Our water is clean and free from pathogens.  However, it is not like this all over the world.  In fact, more places don't have good drinking water than places that do. 
As an industrial water treater, our job starts and ends with water.  Without water we would all be in another career.  I've always wanted to try retail… 
Because we are industrial water treaters, we have an enormous opportunity to not only save water, but educate others about water.  Join me as I interview Carolyn Mueb of Pure Water for the World.  PWW, was introduced to me by The Association of Water Technologies (AWT.)  To be perfectly honest, I thought it was a strange partnership.  However, after taking the time to find out more, I can see where there are synergies between the 2 organizations.  It is my belief that you will also change your mind on not only how you think about water but how so many do not have the same access to it.
Carolyn has been serving as the Executive Director of Pure Water for the World, Inc. since 2003. Under her guidance, Pure Water for the World has transformed from a Rotary Club project into an impactful, international humanitarian non-governmental organization. Prior to leading PWW, Carolyn had a successful career in public relations, special events and organizational management, including projects in political campaigns and fundraising. Carolyn is active in Rotary International, and, in 2012, she was recognized by the White House as one of ten US Rotarians to receive the distinguished Champion of Change award for her dedication to improving lives. Additional leadership in Rotary includes: Executive Committee of the Water and Sanitation Rotary Action Committee (2007-10); Chair of the first Water Summit at the Rotary International Convention in Los Angeles (2008); District Governor for District 7870, southern Vermont and southern New Hampshire (2001-2002). Carolyn and her husband, Bill, reside in Rutland, Vermont with their Portuguese Water Dogs: Calypso and Abracadabra.
Timestamps
Most incredible substance on earth [0:01:54]
Pure Water for the World [0:02:38]
Partnering with AWT [0:08:15]
How can you help the World? [0:09:08]
Waterborne Pathogens [0:14:32]
Experiences helping Honduras and Haiti [0:19:18]
Mission Trips [0:23:12]
Getting involve [0:25:02]
Quotes
"Water is a GIFT that we need to make sure that everyone in this planet has access to." – Trace Blackmore
"We all have similar goals and that is "Improving our Water." – Carolyn Mueb
"Even the smallest contribution can make a HUGE difference." – Carolyn Mueb
"If you change the difference in one child's life, the child's life has been changed! And that is terrific." – Carolyn Mueb 
"Get your hands involve in an organization where you're bringing water to those who desperately need it." – Trace Blackmore
Connect with Carolyn Mueb 
Pure Water for the World on Twitter
Pure Water for the World, Inc. website
Email info@purewaterfortheworld.org
Phone: 802.747.0778
Fax: 802.773.8575
Links Mentioned
Haiti:
Tel (011) 509.3770.0815
WASH Training Inquiries HaitiWASH@purewaterfortheworld.org
Honduras:
Tel (011) 504.2226.5674
WASH Training Inquiries oandino@purewaterfortheworld.org