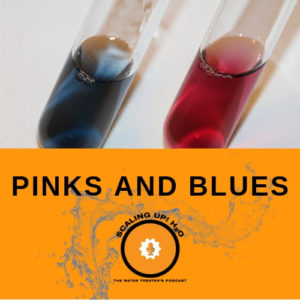 I know you know the feeling.  You just got a delivery and it's your brand-new pH meter you ordered from your favorite supplier.  You open the box, experience that new meter smell and can wait to start using it.  In fact, most of us are so excited, we never even open the operations manual.   
On today's episode we are going to talk about all the different probes and sensors we have on our meters and controllers.  Specifically, how to calibrate them.  The truth is that most probes are dying as soon as they come off the manufacturing floor.  As a water treater we rely on the tools we use to be accurate so we can make changes based on the right information. 
Sit back, relax and learn about all things calibration.  Oh, and maybe read that manual to help to. 
Timestamps
Proper way to calibrate [0:00:52]
Different Probes [0:01:25]
How to Properly Calibrate Probes [0:02:37]
Cleaning your meter [0:06:24]
Standard Conductivity Probes [0:09:12]
High Conductivity [0:11:40]
Different types of standard [0:12:08]
pH Standards [0:14:06]
Controllers [0:19:01]
Handling Probes [0:19:54]
Importance of Original Equipment Manual [0:20:43]
Failing probe back to life [0:21:08]
Quotes
"9 times out of 10 – When people have probes that aren't holding consistently, their battery hasn't been replaced like it should." – Trace Blackmore
"If you keep your equipment clean, you will get so much better results from that equipment." – Trace Blackmore
"You are only as good as the equipment you are using. And your equipment is only as good as the person that is using that piece of equipment." – Trace Blackmore