Have you ever hired the wrong person at your company? Have you ever asked for a raise? Have you ever regretted not thoroughly vetting someone before you asked them to join your team? Have you ever started a new job only to walk in the door and discover that there wasn't a computer waiting for you, that you couldn't log into the company wifi, and the drawers to your new desk still had family photos in them from the last person who sat there? EEK.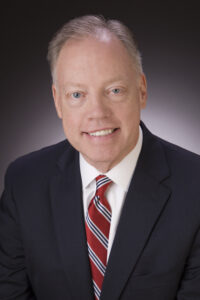 If you answered "Yes" to any of the questions above, this episode is for you. Today my lab partner is Mike E. Hill, Managing Director of Trenton Consulting. Mike has been consulting for over 25 years and he has seen it all, companies that are great at hiring, firing, and onboarding… and the not-so-great companies. Today he is going to share what everyone needs to know if they are looking for a job or looking to hire a new employee. 
If you ever want to work for a company or wish to add new hires to your company, today's episode is for you. 
Bottom line:  Don't we all want to hire the right people for the job, or work for a company that cares about your interview and onboarding experience as much as you do? 
Your roadside friend, as you travel from client to client.  
-Trace  
Timestamps:  
James' Challenge: "Use your test kit to test your home's water." [4:26] 
Introducing Managing Director of Trenton Consulting, Mike E. Hill [8:26] 
Why hiring is important [10:12] 
How should we start the hiring process? [15:09] 
How to find quality applicants? [18:55] 
What is the best interview process? [22:16] 
Onboarding, training, and the 90 Day Review [33:30] 
Letting an employee go [39:00] 
Asking for a raise [45:05]
Lightning round questions [46:09] 
Quotes: 
"One of the unspoken things about hiring is the cost." -Mike E. Hill 
"The cost of turnover is about 33% of the annual wage of the employee." -Mike E. Hill 
"You want to do it right and keep the turnover as low as possible." -Mike E. Hill 
"Step One: we need to know what we are hiring for." -Mike E. Hill 
"50% of companies are unready for the new employees starting their first day." -Mike E. Hill
"The interview process is the most important part of the hiring process." -Mike E. Hill 
"Look at style and content on a resume." -Mike E. Hill 
"Begin interviews over the phone, then do a video call." -Mike E. Hill 
"There is no "perfect" candidate, but we want to find the best candidate for this job right now." -Mike E. Hill 
"The biggest mistakes employers make is not taking the time to hire quality employees." -Mike E. Hill 
"Onboarding requires a checklist." -Mike E. Hill 
"If we invest in the video training, those new employees can watch it on their off time and have better benefits." -Mike E. Hill 
"Be slow to hire, quick to fire." -Mike E. Hill  
"You need to do your due diligence in your hiring process." – Trace Blackmore 
Contact Managing Director Mike E. Hill: 
Email: mike.hill@teamtrenton.com
Phone: 866-788-5966
Website: TrentonConsulting.com 
YouTube: Treton Consulting's YouTube Channel 
Links Mentioned: 
Books Mentioned:  
The Extraordinary Business by Mike E. Hill
Speed of Trust by Stephen M.R. Covey
George Washington's Secret Six by Brian Kilmeade and Don Yaeger
Turn Washington's Spies by TV Show
The Tehran Initiative by Joel C. Rosenberg
The 7 Habits of Highly Effective People