True story: Years ago, when I was sitting in Atlanta traffic, I had an idea pop into my mind to start a podcast for water treaters, and the first person I called to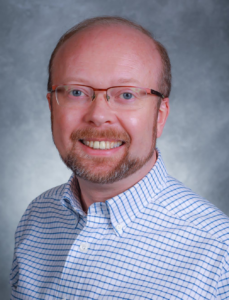 get their advice about starting such a venture was James McDonald. I called James because he was someone I respected in the industry and he was also someone who was already generously giving his time to help our industry improve, thanks to the Industrial Water Treatment Group he started on LinkedIn. Without James' encouragement on that fateful drive, I don't know if I would have ever started this podcast.
Today, James McDonald, the Director of Technology and Marketing at Chem-Aqua comes back on the show to answer your questions, talk about the content he creates freely for the water treatment industry, how he started Industrial Water Week, and some really solid advice about inspiring others.
James McDonald is someone who inspires our industry. He is the tide that raises all boats in our industry. 
Bottom line: James McDonald is going to inspire and encourage you to make our industry better by sharing your knowledge and talents.
Your roadside friend, as you travel from client to client. 
-Trace 
Timestamps: 
Teaching others [0:01]
Why James McDonald shares his knowledge freely with the industry [7:25]
Leveraging LinkedIn to freely help the water treatment industry [13:17]
Listener questions for James McDonald [16:13]
James' Challenge in 2021 [23:20]
Industrial Water Week [27:10]
James' Memes and Jokes (link below) and Detective H2O [32:07]
Inspiring others [40:34]
Advice for 2022 [47:00]
James' Challenge: Question everything and continuously learn. [51:26]
Quotes:
"There's no I in TEAM; there's no I in WATER, but there is a WE." – James McDonald
"We're all in this together."  – James McDonald
"Any way we can help to make this profession more reputable, honorable, increase passion…the better it is for all of us."  – James McDonald
"We are not building up our competition, we are building up our profession." – James McDonald
"Like what you do, have passion for what you do, and share it freely." – James McDonald
"Things we do individually, things we do as a company can help our industry or hurt our industry." – James McDonald
"Industrial Water Week celebrates its 5 year anniversary next year."  – James McDonald
"Industrial Water Week is your holiday! Use it as a reason to offer training and share your passion."  – James McDonald
"I love what I do and I find ways to promote our profession." – James McDonald
"Always keep the big picture in mind."  – James McDonald
"We are here to: treat water, help our customers and deliver value to them." – James McDonald
"Whenever you are trying to teach others…it changes everything that you think you know about that topic." – Trace Blackmore
"You'll never master everything in water treatment. There is always something to learn" – Trace Blackmore
Connect with James McDonald:
Phone: 972-438-0321
LinkedIn: in/james-mcdonald-pe
Websites: 
www.industrialwaterscience.com 
Links Mentioned:
Muhammad Ishfaq's WhatsApp Group
Association of Water Technologies (AWT)
Events Mentioned:
The Hang – January 20, 6:00 p.m. EST, USA
2022 AWT Technical Training Seminars (West) – February 23 to 26 (Seattle, WA)
2022 AWT Technical Training Seminars (East) – March 30 to April 02 (Cleveland, OH)
Water & Wastewater Equipment, Treatment & Transport Show – February 22 to 24 (Indianapolis, IN)
2022 Geospatial Water Technology Conference – March 21 to 23 (Austin, TX) 
Books Mentioned:
Drop by Drop: Articles on Industrial Water Treatment by James McDonald