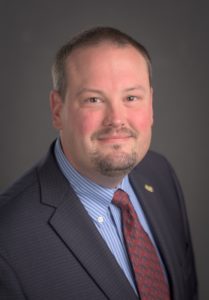 Happy New Year! 2021 was chocked full of incredible guests, great live events, fun networking at The Hang, and so many lessons learned. Join me today as I reflect back on some of the biggest lessons I learned in 2021 and I invite you to help me make the Scaling UP! H2O Podcast a more valuable tool for industrial water treaters around the world in 2022.
We published 58 episodes this year, and thanks to generous guests, faithful sponsors, and talented staff, those episodes impacted the water treatment community to succeed in ways we could not have dreamed about nearly 5 years ago when I published the first  Scaling UP! H2O episode. 
Bottom line: 2021 is a year worth celebrating.
Your roadside friend, as you travel from client to client. 
 -Trace 
Timestamps: 
What the pandemic has taught us over the past two years  [2:00] 
Thank you! [4:50]
Celebrating The Hang and other successes [7:20]
What we learned in 2021 [11:00]
Being profitable in 2022 [23:40]
The Rising Tide Mastermind Live Event and the Scaling UP! H2O Meeting Up at AWT [31:00]
Celebrating the 4th Industrial Water Week [33:40]
Raw Materials Supply Chain Update [36:00]
The last James' Challenge for 2021: "Always be improving. Those who plateau will never catch up." [42:45]
Thank you Scaling UP! H2O staff and sponsors [44:00]
Quotes:
"We have a community, The Scaling UP Nation, and it brings water treaters together." – Trace Blackmore
"Water treatment is too awesome to not talk about." – Trace Blackmore
"When we come together as a community, we can help each other."  – Trace Blackmore
"We will get through this, we will learn some things as we go through this, and as a community, we are going to help each other get better as we go through it." – Trace Blackmore
"Growth starts on the inside, after all." – James McDonald
Links Mentioned:
179 The Second One About Temperaments (with Kathleen Edelman)
I Said This, You Heard That Study
184 The One Where I Interview My Mastermind Mentor (with Aaron Walker)
187 The One Where Conor Parrish Interviews Me, Part 2
190 Pinks and Blues Questions From The Nation! (4th Year Anniversary Special)
200 The One Where We Celebrate Our 200th Episode! 
204 Pinks and Blues Questions From The Nation! Being Profitable
AWT (Association of Water Technologies)
215 Industrial Water Week 2021: Pretreatment Monday
221 Raw Materials Supply Chain Update Roundtable
223 Pinks and Blues: Michael Standish on Phosphate Replacements
231 The One About Our Passion To Improve The Water Treatment Industry 
182 The One Where We Share How We Create The Scaling UP! H2O Podcast
Connect with:
Kathleen Edelman on LinkedIn: in/coachkathleenedelman
Aaron Walker on LinkedIn:in/aaronwalkerviewfromthetop
Conor Parish on LinkedIn: in/conor-parrish-cwt-15208251
Michael Standish on LinkedIn: in/mike-standish-7890627
James McDonald on LinkedIn: in/james-mcdonald-pe
Sean Dooley on LinkedIn:in/sean-dooley-0630b210
Corrine Drury on LinkedIn: in/corrinedrury
Margie Davin on LinkedIn: in/margiedavin
Books Mentioned:
I Said This, You Heard That Workbook by Kathleen Edelman
I Said This, You Heard That (2nd Edition) by Kathleen Edelman
The E-Myth by Michael E. Gerber