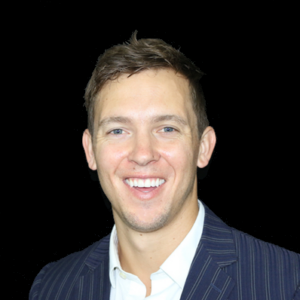 Is there a magic plan to prepare for the CWT Exam? Can you sign up for the CWT exam and have enough time to study for it in as little as 12 weeks? Connor Hanrahan, the Technical Manager at IWE Industrial Water Engineering found a way that worked for him and his team to feel prepared for the CWT Exam, and all it took was a little planning.
If you are looking for a strategy for studying for the CWT Exam, tips for taking the exam at the testing facility, ways you can mentally prepare for a 200-question exam, want to know what to expect prior to having the test in front of you, and numerous resources to help you study, this podcast episode is for you.
Bottom line:
Connor Hanrahan is going to give you the 12-week strategy for taking the CWT Exam.
Timestamps
Trace Blackmore invites all water treaters around the world to scale up on knowledge together [1:00]
Upcoming Events for Water Treatment Professionals [5:30]
Interview with Connor Hanrahan, Technical Manager at IWE [10:00]
Lightning round questions [1:04:00]
Are you intentionally putting yourself in environments and situations that help you to get better? [1:08:00]
Periodic Water Table With James McDonald [1:21:00]
Quotes
"Water is where my passion, my source of living, and something the world needs intersects." – Connor Hanrahan
"I love water chemistry. The more I learn, the less I know. I'm always opening new fields of questions." Connor Hanrahan 
"Water is endlessly complex, in a beautiful way." Connor Hanrahan
"I'll be honest, the CWT Exam was harder than I expected. It is pretty tough, they do not joke around." Connor Hanrahan
"Training maintains an excellent organization." Connor Hanrahan
"The CWT does such a good job of setting a bar right for water treatment excellence." Connor Hanrahan
"My CWT experience was challenging and extremely worthwhile."- Connor Hanrahan
Connect with Connor Hanrahan
Phone: 505-280-0561
Email: connorphanrahan@gmail.com
Website:  Industrial Water Engineering
Website: mulletparty.com
LinkedIn: in/connor-hanrahan-6a19021b/
Read or Download Connor Hanrahan's Press Release HERE
Links Mentioned
Scaling UP! H2O Academy video courses
AWT (Association of Water Technologies)
2023 Events for Water Professionals
Check out our Scaling UP! H2O Events Calendar where we've listed every event Water Treaters should be aware of by clicking HERE or using the dropdown menu.
Books Mentioned
Project Hail Mary by Andy Weir
The Martian by Andy Weir
Three-Body Problem Boxed Set by Cixin Liu and Ken Liu
The Obstacle Is the Way by Ryan Holiday
The War of Art: Break Through the Blocks and Win Your Inner Creative Battles by Steven Pressfield
12 Week Year by Brian P. Moran and Michael Lennington
The 6 Types of Working Genius by Patrick Lencioni
I Said This, You Heard That Workbook by Kathleen Edelman
I Said This, You Heard That (2nd Edition) by Kathleen Edelman
The 7 Habits of Highly Effective People by Stephen Covey
Periodic Water Table With James McDonald
The building blocks of polymers. What is a monomer? What are the various forms of monomers used in industrial water treatment? What functionality can each of these monomers bring? Are there synergies between them? How are monomers used to make polymers? When monomers are combined to form polymers, do all the polymers in a batch have the exact same discrete composition of monomers, or is the batch of polymer described more as an average of what the molecules are estimated to be when examined together? How can supply-chain shortages of a monomer impact industrial water treatment?