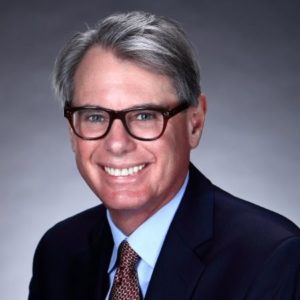 I think it is safe to say that the majority of the Scaling UP! Nation! is on one or more social media platforms. I try to post news about my upcoming podcast on social media, mainly LinkedIn.
Social Media is how we stay connected in today's world. In fact, many of you found out about the Scaling UP! podcast from LinkedIn.
In an effort to stay sharp for the Scaling UP! Nation!, I try to read as much as I can. From books to articles, you just never know what fodder is out there that you can turn into a good episode. During my assimilation of this data, I ran across Jim Lauria on LinkedIn. Jim wrote a very intriguing article about Leonardo DaVinci and water. It was fascinating. I enjoyed not only the article but the way that in which Jim wrote it. This led me to start reading other articles written by Jim. If you are connected with me on LinkedIn, you have seen me share many of them.
Since connecting on LinkedIn, Jim and I have shared several insights and conversations. Jim is a renaissance man when it comes to water, in his own right. On today's episode Jim shares with us not only his passion for writing about water but also some tips about promoting yourself on LinkedIn. We even sneak in a few words on "Mind Mapping." Do you even know what that is? I though I was the only one…
Jim Lauria is Vice President of Sales & Marketing for Mazzei Injector, a fluid design company that manufactures mixing and contacting systems. He is a leader in the water treatment field with a proven track record of revenue growth, profit improvement and new business development. Since graduating with a Bachelor of Chemical Engineering degree from Manhattan College, Jim has traveled the world benchmarking the best water management practices.
He lives in San Francisco with his wife Laurie Lauria, who fills his life with love, laughter, and alliteration.
Timestamps:
Michelle Farmerie's come back and AWT news [03:00]    
What to expect at the AWT convention 2018 [03:30]  
Russell Baskin on the Legionella presentation [09:50]  
Overview on Trace and Nathan Hardy's presentation [17:23]  
Scaling UP! H2O on Social Media [22:05]  
How we can do it better on Social Media? [23:22]  
Benchmark practices in Water Industry [27:19]  
Why LinkedIn is the best [28:05]  
How you should present yourself on Social Media [30:15]  
Why Water is so important [33:00]  
Lessons from Leonardo Da Vinci [38:10]  
Understanding the Science of Water [39:45]  
Mind Mapping [43:35]  
Venturi Injectors [49:53]  
How we treat and value Water? [53:35]  
How to learn new things about Water [54:40] 
Quotes:
"How best deal with young professionals in our industry today?" – Jim Lauria
"We all need to help our industry to grow and thrive because it is such an awesome industry. Help each other up so we all win!" – Jim Lauria
"This is going to be one of the most influential presentations during the upcoming AWT Convention." – Russel Baskin
"In this new world, It's not who you know, It's who knows you! And who's willing to say that they know you and that you're good at something." – Jim Lauria
"I want water professionals to be out there promoting water." – Jim Lauria
"Q: Why am I training my competition?; A: A rising tide lifts all ships!" – Trace Blackmore
"Anything I see, anything I do. I relate it to water." – Jim Lauria
"If you really want to write about water, you almost have to be an investigative reporter." – Jim Lauria
"There's a lot of ways to treat water and we have to look at different parts of the world who are doing it right." – Jim Lauria
Connect with Jim Lauria:
Website: www.jimlauria.com
LinkedIn: in/jimlauria
Jim Lauria's Articles on LinkedIn  
Twitter: @peopleforwater
Jim Lauria's Articles on Water Online
Links Mentioned:
Episode 12  The One with Michelle Farmerie
Episode 8 The One with Conor Parrish
Jim Lauria's Articles on LinkedIn  
Jim Lauria's Articles on Water Online
Top 2 Articles from Jim Lauria:
Using LinkedIn to Position Your Company as a Thought Leader  
Lessons From Leonardo: What Leonardo da Vinci Can Teach Us About Water 
Books Mentioned: