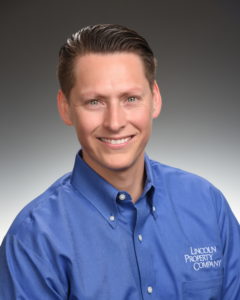 One of my philosophies is "teach what you know." Which works out great for me because I have this podcast. I have always felt you know something better when you can teach it. As a teacher, you must be able to convey your point to who you are speaking with, anticipate their questions and make sure you increase the listening party's overall knowledge of the subject matter.
Truth be told, this is how I sell. I sell by educating the client on what they should expect. If the client is already getting those expectations fulfilled, great. They know I am a contender if they ever need me. But what happens mostly is our client starts looking at their water treatment in a different light. A light of "proper" expectations.
I am so very pleased to call so many of our clients friends. These friendships grew from meeting (and in many cases exceeding) expectations over and over.  When someone knows they can trust you, they give themselves permission to like you. And we all know we'd rather buy from people they like. This is my story about our guest today. His name is David Vences, a Building Engineer in Atlanta.  David is a super impressive guy. He started at the bottom and has been very successful of working his way up the ladder in Atlanta's world of Building Engineers.
We all have to work with clients. We all have some clients that we have better relationships with than others. So why is that? Join us today as David and I discuss how we started and how we have arrived to where we are today.
David Vences is commercial office building Portfolio Chief Engineer for Lincoln Properties. David supervises and manages multiple engineers and maintenance mechanics in 8 commercial class A buildings totaling slightly over 1 million rentable sq. ft. of office building in Alpharetta.
David Vences has served as BOMA BTO Vice Chair in 2016, BOMA BTO Chair in 2017, BOMA BTO Chair in 2018, and has served in several BOMA task forces including the BE101 and the TOBY task force.
David enjoys spending time with his wife Jennifer and daughter Sofia, going to the gym, and his newest hobby has been starting a podcast on engineering called "New Generation Engineering".
Timestamps
Weekly Podcast Episode [0:00:33]
How does somebody get in to building engineering? [0:05:50]
What to expect from your water treater? [0:10:05]
Water treatment view from David V. [00:10:23]
What to recognize when you see a complete water treatment program? [00:16:19]
Is your water treatment program working? [00:18:13]
Adding value to your building [00:23:50]
Advises from David Vences [00:25:54]
How important the reports are? [00:28:02]
Educating our new engineers [00:40:43]
Quotes
"A poor report shows that they don't care as much about you. It's a respect thing!" – Trace Blackmore
"It's a good opportunity to put yourself out there and get involved." – David Vences
"When I join an organization, I have the GIVING attitude and not the GETTING attitude." – Trace Blackmore
"Invest and have that partnership with the engineer to get a detailed report that you need." – David Vences
"If you can make one change in what you are doing right now, make sure that every relationship you start is on real expectations." – Trace Blackmore
Links Mentioned
New Generation Engineering By David Vences (Podcast)
7 Habits of Highly Effective People
The Five Dysfunctions of a Team
The 21 Indispensable Qualities of a Leader