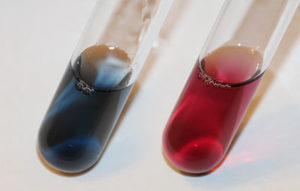 On today's Pinks and Blues episode we will be answering the following questions:
How do you talk to customers that doesn't have time to talk to you?
What is the difference of a free and total chlorine?
What are some other things that we can monitor in the system to make sure that our inhibitor is working?
Timestamps
How to talk to customers? [0:01:00]
Building trust/relationship with customer [0:01:31]
Transition Statement [0:03:35]
Understanding schedule [0:04:00]
Podcast suggestions [0:07:28]
Chlorine difference [0:08:00]
Metals in the system [0:013:43]
Quotes
"I know what to do because my listeners tells me what they want to listen to." – Trace Blackmore
"Let me know what your questions are, that allows me to continue doing this format." – Trace Blackmore
Links Mentioned
046 The One About Phosphate Testing
New Generation Engineering By David Vences (Podcast)
The Smart Passive Income (Podcast)
Entrepreneurs On Fire (Podcast)
The Tim Ferriss Show (Podcast)
Green Building Matters (Podcast)