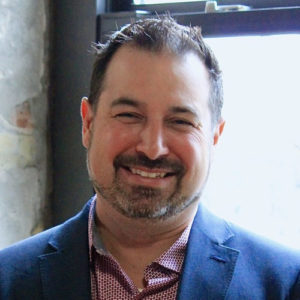 If you have ever been in a manufacturing facility, you've probably seen something from the LEAN process, even if you didn't recognize it.  LEAN is mostly thought of at a "streamlining" system used in the world of manufacturing.  And this is how I thought of it.
Our guest today is Jason Burt of EHIIP Consulting.  And I know what you are thinking, Why are we talking about LEAN, we are water treaters?  And that's where I was too, until; I learned more about LEAN.  LEAN is a problem-solving tool that can be used for anything, not just manufacturing.  Since it originated in manufacturing, that's what it is always associated with.  Join me as I lean more about the LEAN process and get tips from Jason on how to make ones I've already implemented better.
Jason Burt works with business leaders to take a holistic view of their company and use the lean manufacturing strategy developed by Toyota to drive growth, profitability, quality, and any key performance indicators (KPIs) that a company needs to succeed.
Jason had the amazing opportunity to receive coaching and mentorship from Toyota on lean principles for over 19 years, and has continued to learn as a business owner. His career has progressed through many functional areas; operations management, supply management, distribution, logistics, dealerships, engineering, and quality in both commercial and healthcare markets while working for large organizations. In each of these areas, he was able to show high-level results to the business through a balanced strategic focus with a "hands on" day-to-day approach.
Since venturing into the entrepreneurial world, Jason has had the opportunity to work with many fascinating companies and to help them achieve new potential in terms of business strategy and culture development.
Jason's consultant business Evolve Holdings is focused on Investing In Potential. They believe potential is found in leaders, businesses, products, cultures, industries, and places we haven't even been looking yet.
Timestamps
AWT Annual Training [0:00:42]
GOALS [0:02:58]
Problem Solving [0:04:25]
LEAN Production [0:06:12]
How LEAN can help the Water Industry? [0:09:08]
LEAN on acquiring customers [0:10:34]
Manufacturing [0:14:02]
Developing Metrics [0:17:12]
Kanban Cards [0:26:33]
Sales Process vs. LEAN Process [0:34:16]
How do we know what we need to start measuring? [0:48:46]
Quotes
"It is my hope that you are skilled or becoming skilled to find what the proper issue that really needs to be identified and then solve!" – Trace Blackmore
"LEAN is not just a manufacturing process." – Jason Burt
"Whenever someone goes to that problem solving process, it's also self-development." – Jason Burt
"Whether you solve a problem or whether you fail in that moment, you're learning something!" – Jason Burt
"Figure out the sales funnels before going to LEAN." – Jason Burt
Links Mentioned
Toyota Production System: Beyond Large-Scale Production by Taiichi Ohno
The Toyota Way: 14 Management Principles from the World's Greatest Manufacturer by Jeffrey Liker