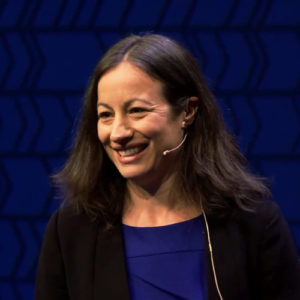 As an industrial water treatment professional we all need water to do our jobs.  But because of our jobs we have a tremendous opportunity to lead the way in reducing the usage of this valuable resource.
I am delighted to say that the Scaling UP! H2O podcast is reaching many nations and getting the attention of water treaters all over the world.   Because of this we were contacted about a water delegation coming up in Israel.   Israel is extremely innovative in water technologies.  And if you have every stopped to look, many of the new water technologies we use today came from Israel.
Join me as I speak with Gili Elkin, General Partner at Israel – Colorado Innovation Fund.   Together we will learn about how water treaters coming together can change how we use water on this planet we all share. (Habit 6 Rules!)
If you wish to reach out to Gili Elkin email her at gili@ici.fund.
KANDO provides a smart water solution that detects early stage water events within the upstream wastewater network and offers real-time insights for the water management team to help them prevent harmful events damaging the network and wastewater treatment plant process. Kando's solution enables water utilities and industrial customers the ability to sense, detect, react to water events, such as early stage pollution, in real-time. Kando game-changing IoT solution is offered as a cloud based SaaS solution together with our unique wireless hardware measurement units that allow collecting real-time data from the sewage network. Our innovative, proprietary machine learning and data analytics tools enable our customers to see their network in a way that has never been previously possible.
Gili is a General Partner in the Israel – Colorado Innovation Fund, investing in Israeli innovative companies in the water/energy/transportation sectors and supporting their scale up in the US market through Innosphere, the leading technology incubator in Colorado, and a General Partner in the ICI Fund. Gili is also the founder of the Israel – US Water Initiative, a platform that connects between US organizations and between Israeli companies with groundbreaking solutions for the water industry, with the goal to overcome water scarcity challenges all over the world. The initiative is supported by the Israeli government, by a couple of US states and by AWWA and has an advisory committee composed from leading US utilities and water organizations. Gili is an Israeli lawyer; she holds LLB and BA dual degree (in Law and Business) from the Hebrew University of Jerusalem and an MBA degree from the Graduate School of Business at Stanford University.
Timestamps:
Enhancing your careers [00:34]
Water Delegation in Israel [01:58]
Technologies from Israel [04:26]
Water Management [08:06]
Water Delegation Goal [10:48]
Delegation Agenda [13:35]
ASHRAE [18:08]
AWT Technical Training [18:29]
Quotes:
"Everything starts with education." – Gili Elkin
"Start educating kids at a very young age to cherish every drop of water." – Gili Elkin
"The fact that people are reaching out to me through my podcast and it is allowing people to come together, to share ideas, and to spread ideas is awesome!" – Gili Elkin
"Synergy is when two or more people get together and create a result that's much bigger, that's much stronger than either one could create by themselves." – Gili Elkin
Links Mentioned:
Israel-Colorado Innovation Fund
7 Habits of Highly Effective People