090 The One That's All About Filming Amines (Boilers)
Episode 90: Show Notes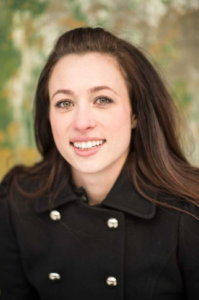 If you haven't listened to last week's episode, Episode 89, The One That's All About Filming Amines (General) I think you should start with that one first.  That is the episode where we talk about general knowledge of the filming amine products.   
In today's episode we get down to application in boilers. Boilers are where filming amines got their start (at least in the water treatment arena.) And this is where I personally have most of my experience. A manufacturer sought me out about six years ago and asked me to evaluate how a particular blend a filming amines worked in a steam boiler. It was new technology at the time, and we all learned together. You will hear about this experience in today's episode. You will also learn amount many of the things I learned as a part of that and applying these products since that time. But it's not just me, Marodi is back too! 
More about Marodi Cribari: 
Marodi Cribari is a biochemist from Denver, Colorado. She graduated in 2008 from Metropolitan State University of Denver with a degree in biology and chemistry. Early in her career she was a bench chemist developing fluid systems and colloidal particle dispersions. Now she works in water treatment focusing on technical education an product application.
Join Marodi Cribari and I as we talk about all things filming amine when it comes to steam boilers. 
Key Points From This Episode:  
Using Filming Amines [0:00:40]

Filming Amines on Boilers [0:01:35]

Film Forming Products [0:04:47]

Scale or Corrosion [0:08:47]

System Inventory [0:08:56]

Key Performance Indicator [0:09:28]

Calcium Scale Build-Up [0:10:57]

Specific Limits [0:12:38]

Feeding the Product [0:16:23]

Water Meter [0:21:42]

Other tests [0:29:09]

Picking a method [0:35:37]

New to Filming Amines? [0:38:57]

And a lot more!
Tweetables:
"Testing for residual of Filming Amine is truly no different than testing for residual like a different product, like sulfite." @marodicribari @traceblackmore #scalinguph2o #scalingup #scalinguppodcast #scalingupnation #TheOneThatsAllAboutfilmingamines #FilmingAmines #MarodiCribari #filmingaminesinboilers
"In a world of residual testing, instead of testing the four common ones that we're we used to, we're just testing the one." @marodicribari @traceblackmore #scalinguph2o #scalingup #scalinguppodcast #scalingupnation #TheOneThatsAllAboutfilmingamines #FilmingAmines #MarodiCribari #filmingaminesinboilers
"When it comes to testing filming amines, pick a method and go with it" @marodicribari @traceblackmore #scalinguph2o #scalingup #scalinguppodcast #scalingupnation #TheOneThatsAllAboutfilmingamines #FilmingAmines #MarodiCribari #filmingaminesinboilers
"In the world of testing, it's better to be consistently wrong, than not consistent." @marodicribari @traceblackmore #scalinguph2o #scalingup #scalinguppodcast #scalingupnation #TheOneThatsAllAboutfilmingamines #FilmingAmines #MarodiCribari #filmingaminesinboilers
Links Mentioned on this episode:
The One That's All About Filming Amines (General)