091 The One That's All About Filming Amines (Closed Loops and Cooling Towers)
Episode 91: Show Notes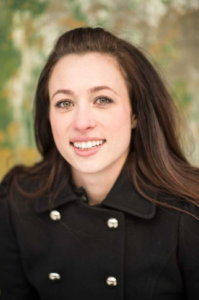 Wow!  Three weeks of filming amines.  What else is left to talk about?  Closed Loops and Cooling Towers of course… 
Marodi Cribari and I are back to finish up this series on filming amine technologies.  Adding from our previous two conversations, we talk about using filming amines in the application of cooling tower and closed loop systems. 
This episode lets you in on valuable tips and information you need to know if you plan on using filming amines in a system that is not a steam boiler.  
More about Marodi Cribari:
Marodi Cribari is a biochemist from Denver, Colorado. She graduated in 2008 from Metropolitan State University of Denver with a degree in biology and chemistry. Early in her career she was a bench chemist developing fluid systems and colloidal particle dispersions. Now she works in water treatment focusing on technical education an product application.
Fun Fact about Marodi:  She is a professional ballroom dancer!
DOWNLOADABLE MATERIALS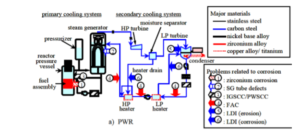 Key Points From This Episode:  
Closed Loops Systems [0:01:39]
Nitrate Programs [0:04:51]
Metallurgy of systems [0:07:18]
Metering [0:07:36]
Dosages [0:13:08]
Aluminum [0:16:07]
Glycol [0:25:27]
PTSA and Filming amine [0:28:25]
PTSA Residual [0:34:53]
Cooling towers [0:36:45]
Oxidizers and Non-Oxidizers [0:40:55]
Material compatibility [0:49:52]
Cleaning Probes [0:52:43]
Filming Technology [0:54:17]
And a lot more!
Tweetables:
"Don't pigeonhole yourself into one testing result." @marodicribari @traceblackmore #scalinguph2o #scalingup #scalinguppodcast #scalingupnation #TheOneThatsAllAboutfilmingamines #FilmingAmines #MarodiCribari 
'Knowing what type of problem's you are trying to solve is vital. And identifying what needs to be done in order to be successful." @marodicribari @traceblackmore #scalinguph2o #scalingup #scalinguppodcast #scalingupnation #TheOneThatsAllAboutfilmingamines #FilmingAmines #MarodiCribari 
"The water treatment industry is the original green industry. We were saving water before other people knew how to save water." @traceblackmore @marodicribari #scalinguph2o #scalingup #scalinguppodcast #scalingupnation #TheOneThatsAllAboutfilmingamines #FilmingAmines #MarodiCribari 
"Filming Technology is not only coming, but it has arrived. And it's here in force!" @marodicribari @traceblackmore #scalinguph2o #scalingup #scalinguppodcast #scalingupnation #TheOneThatsAllAboutfilmingamines #FilmingAmines #MarodiCribari
"Educate yourself, get familiar with it, be comfortable with it. So that if you're competing against it, you know how." @marodicribari @traceblackmore #scalinguph2o #scalingup #scalinguppodcast #scalingupnation #TheOneThatsAllAboutfilmingamines #FilmingAmines #MarodiCribari
Links Mentioned on this episode:
Logan Manaranche on LinkedIn  
Xavier Labeille on LinkedIn 
Books 
Downloadable Materials 
IAPWS Technical Guidance Document
Long Chain Fatty Amines and Their Derivatives for Corrosion Protection in Water Treatment Applications