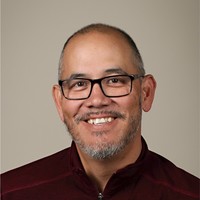 Nation! I know your favorite thing in the water treatment industry is the equipment we use.  Well, maybe not…  But it is something that we must use to run our programs when we are not there.  Many of us are loyal to a particular brand and model of equipment.  There is nothing wrong with that as long as you know what your options are outside of your "comfort zone."  I have found by working with other water treaters that many of us learn how one thing works, get comfortable with it and stop.  That is not ok.  We have to keep apprised of what equipment is out there to make our systems better. 
Our guest today is Blaine Nagao of H2Tronics.  Blaine is a longtime friend and colleague of mine.  We met through the Association of Water Technologies.  Specifically, when he would do the equipment training portion at technical training.  I still remember things I learned from him in the class.  Blaine agreed to come on the show and talk with us about a few things we should consider when it comes to equipment. 
Please get ready to enjoy my interview with Blaine Nagao.
Timestamps:
AWT Annual Convention & Expo [00:30]
Industrial Water Week [01:53]
Audible (Reading Tool) [03:31]
Water Treatment Equipment [04:38]
Equipment Baselines [10:02]
Additional Functions Of Controllers [13:05]
New Technology For Pumps [15:44]
3 Ways To Verify Pumps [18:03]
Familiarizing The Equipment [18:32]
Installations [19:41]
How To Improve Installations? [20:54]
Choosing A Brand You Want To Use [28:44]
Time Saving Tips [32:06]
What H2TrOnics Does? [44:18]
Quotes:
"Do as much as you can ahead of time!" – Blaine Nagao 
"Treat every installation like it's a reflection of yourself and your company."– Blaine Nagao
"Learn about the equipment that is running your programs." – Trace Blackmore
What are 5-10 things that you need to know how to troubleshoot for your equipment? – Trace Blackmore
"When you elevate your water treatment program, you are showing customers that you are staying on top of all of their water treatment needs. You're also making ways to save them energy and water!" – Trace Blackmore 
Connect with Blaire Nagao:
LinkedIn: in/blaine-nagao-953822110
Website: h2tronics.com
Books Mentioned:
The Terminal List by Jack Carr 
The Machine: A Radical Approach to the Design of the Sales Function by Justin Roff-Marsh 
The Goal: A Process of Ongoing Improvement by Eliyahu M. Goldratt