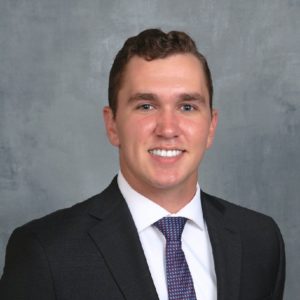 Nation! You have heard me speak on this show previously about going to trade association functions to expand your knowledge level. Going to these events is also a great way to expand your network.   I love meeting new water treaters. By this, I mean new to the industry water treaters and new to me water treaters. We, as water treaters, all have a story in us, and I love to hear it!   
Taking my advice, I went to the ASHRAE trade show this past January. It was huge! You can hear all about it on episode 73. When you listen to this episode, you hear me interview people I already know and people I just met. Truthfully, I didn't expect to find some of the people I already knew at that trade show.
People like Gary Garcia and Colin Frayne of episodes 101 and 102.  I think this goes to show when you do try to expand your network, you will surprisingly find people you know in places you don't expect.  
One of the new people I met was Brian Fisk. Brian struck me as an enthusiastic water treater. And… He is a fan of Scaling UP! H2O. How could I not immediately like him? As we spoke at the ASHRAE show, it was clear we had a lot in common and he had some great stuff to share. Why not have him share it on the world's favorite industrial water treatment podcast?  
Please enjoy my interview with Brian Fisk.
Timestamps:
Water Conferences [03:42]
Brian's Transition [10:54]
How Valuable Water Treater Is? [16:24]
Getting Along With Different Generations [18:32]
Convincing A Client [23:19]
Tips On Servicing [26:50]
CWT (Certified Water Technologist) [30:15]
Common Bad Practices [32:40]
Getting Into Water Treatment Industry [33:32]
Quotes:
"Make sure that you're fixing the problems before it becomes a problem." – Brian Fisk
"You can have all the answers in the world but if you can't convey them well, then they're just going to fall in deaf ears."- Brian Fisk
"A rising tide raises all boats." – Trace Blackmore
Connect with Brian Fisk:
LinkedIn: in/bpfisk
Website: www.phigenics.com
Links Mentioned:
064 The One with the Youngest CWT
Books Mentioned:
The Automatic Customer: Creating a Subscription Business in Any Industry 
Drop by Drop: Articles on Industrial Water Treatment: James McDonald